The Regiment
Video 
15 min, 5 min excerpt
2015 
In the video I interview and photograph five persons from a Danish historical reenactment group in a photo studio. Reenactment societies aim to recreate historic events or eras by role playing and dressing up in the style of an era of choice.
This group recreates a German army unit from the 40s. They consider it a strategy for historic research and a way of communicating history, and do it without standing behind the politics of the regime or its contemporary affiliations.
My questions revolve around their controversial choice to recreate something they know are part of a dark and horrifying period in history. A fundamental part of the work is the moral ambivalence in their choice.
By wearing civilian 1940s clothing, I show that I share their interest, and question them to understand mine and many other people's interest for the era surrounding WWII.
Documentation: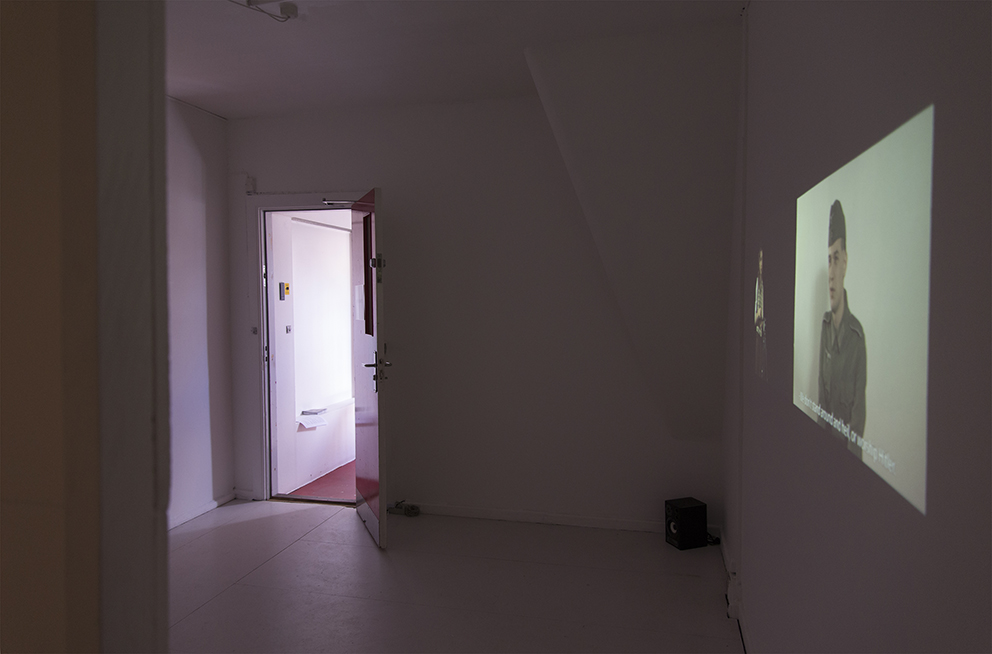 Eks-rummet, Copenhagen, Denmark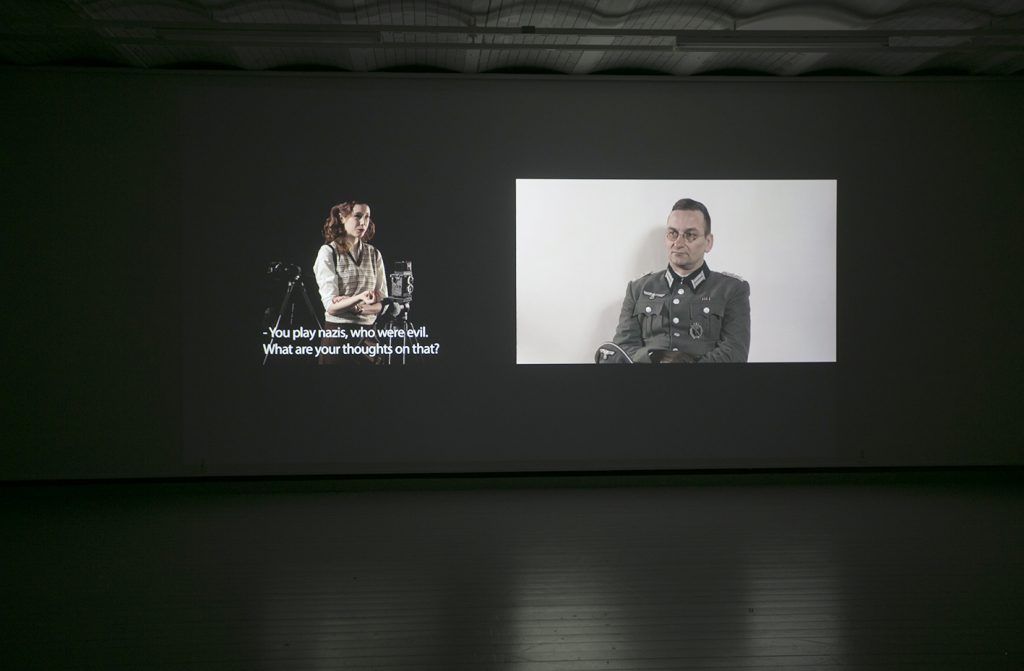 Inter Arts Center, Malmö, Sweden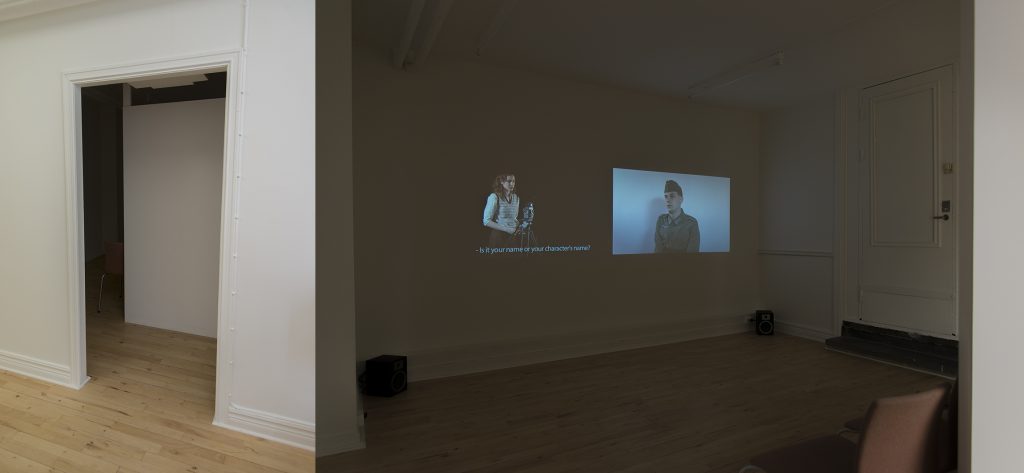 Hemskt Roligt, curated by Peter Johansson
Gallery 21, Malmö, Sweden, 2016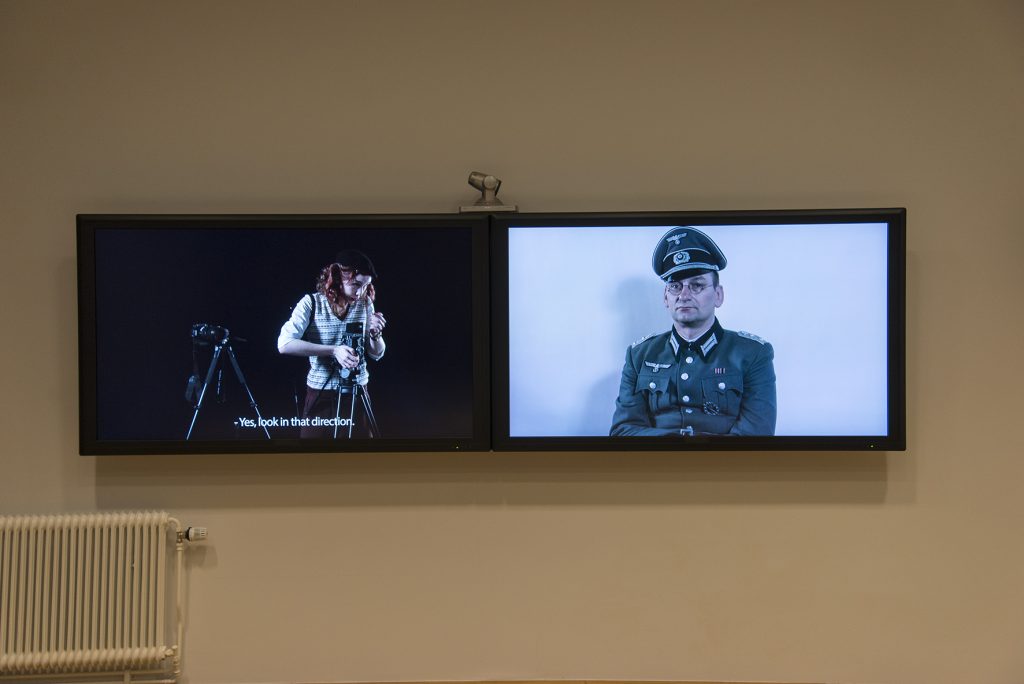 Documentation from Lund Culture Night
Pufendorf Institute, 2016