InQ – Queer Club Night
Inkonst
8 Dec 2021

Lip sync performances of Karl Gerhards Jazzgossen, Sven-Olof Sandbergs Ovan Regnbågen (Over The Rainbow in Swedish) and Ulla Billquists Kärlekens små ord.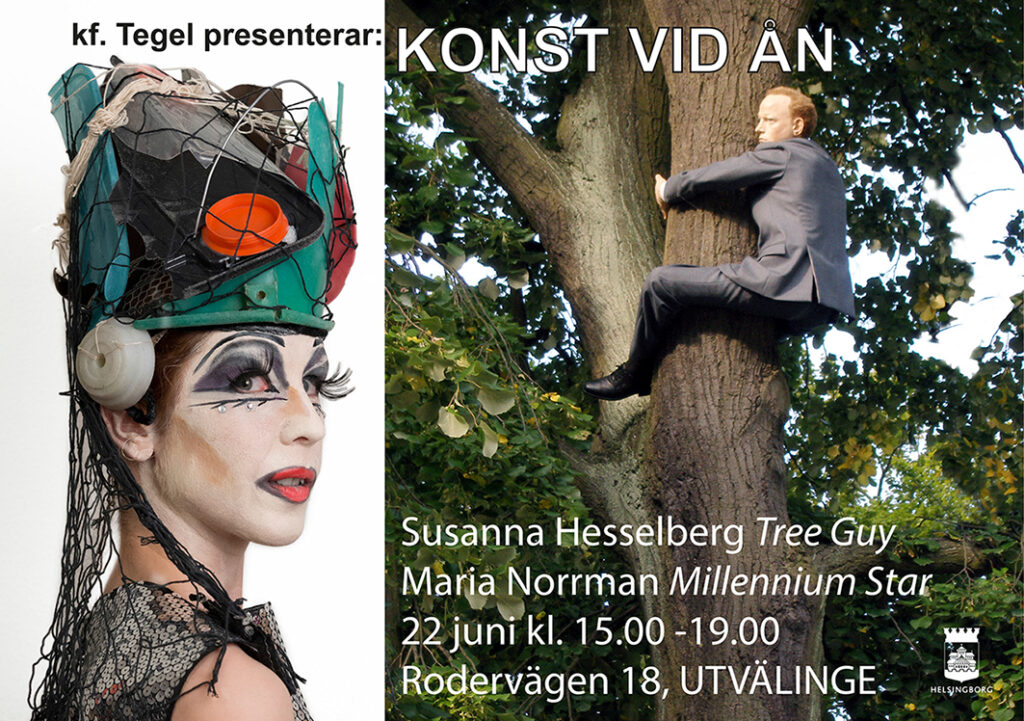 Kulturföreningen Tegel presenterar Konst vid ån – 22/6 i Utvälinge
Maria Norrman – Millennium Star
Susanna Hesselberg – Tree Guy
BAL ILLEGAL#2 – 13 June 2020
BAL ILLEGAL is an online happening, a performance party, a ballroom, a stream
And most importantly, a support party for The Asylum Group in Malmö
3 June 2020
Millennium Star-Gazer
Live streamed face treatment + tarot readings
Personal Spa TV
Gallery Extra, Fish Tank at Panora, Malmö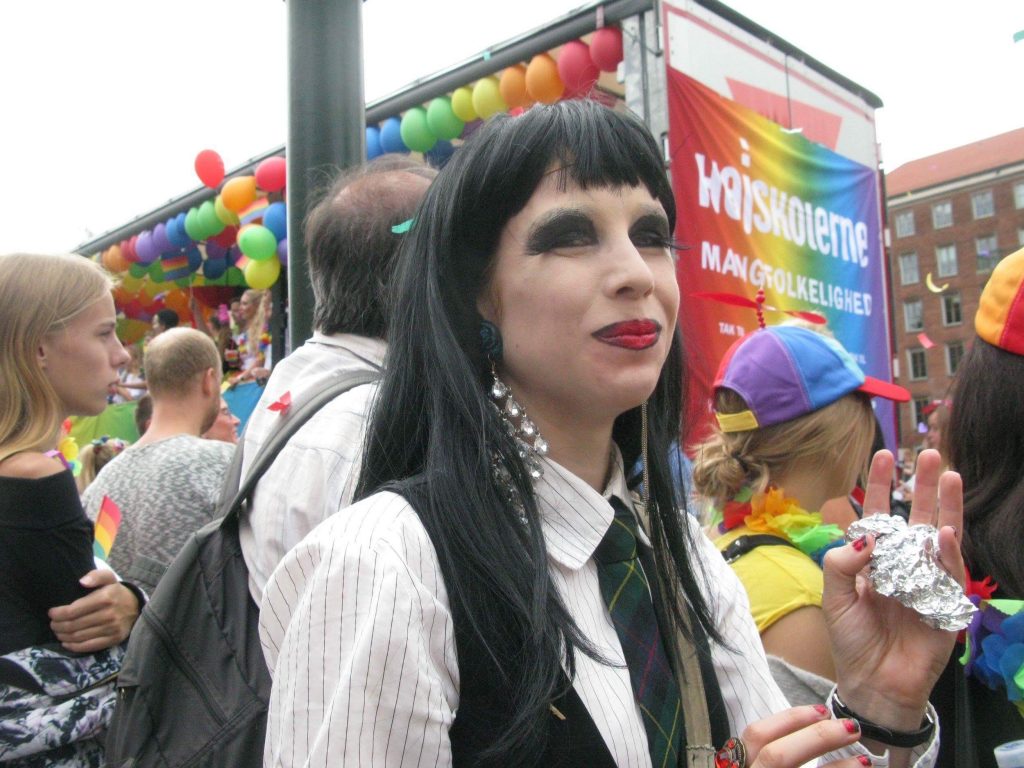 Time Travel Ice Break
Presented by Gallery Extra
Lund 2019
Millennium Star working as a Virtual Reality travel guide at Vinterlund in Lund 2019. Millennium and colleague Johan Lundin was at Stortorget in Lund, Sweden and helped passerby's try Virtual Reality-glasses and travel in the snow landscape Ice Break.
Millennium and Johan also performed "Fun Fitness", a kind of gymnastics/dance with passerby's could join in on if they wanted to.
Millennium Star in a durational performance, 3 hours
Gallery 21, Malmö
2016
Photos by Julia Rutt Petersen
During the three hours, Millennium Star put on makeup, starting with wearing none. They interacted with curious visitors, with other performative acts happening in the gallery space, or just made their face, while being watched over by the gallery crowd.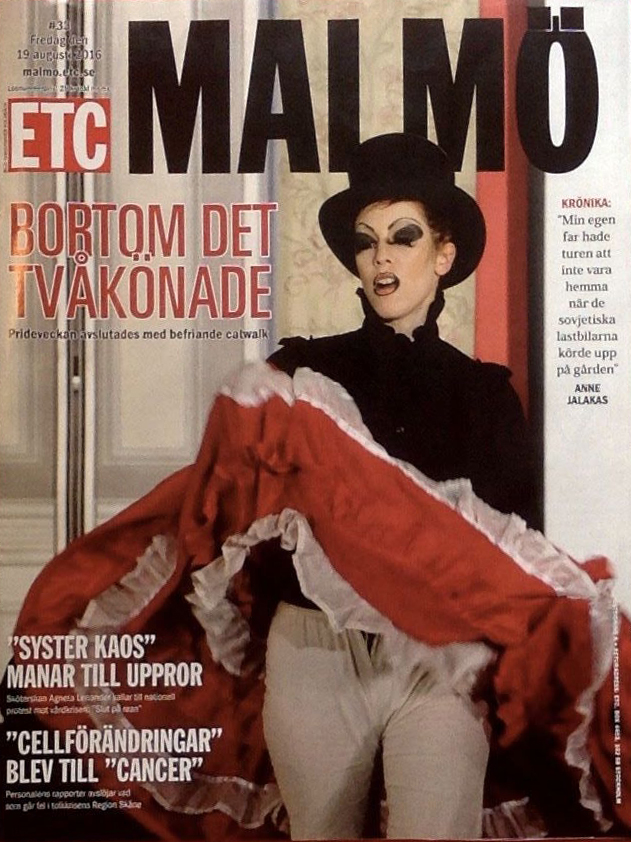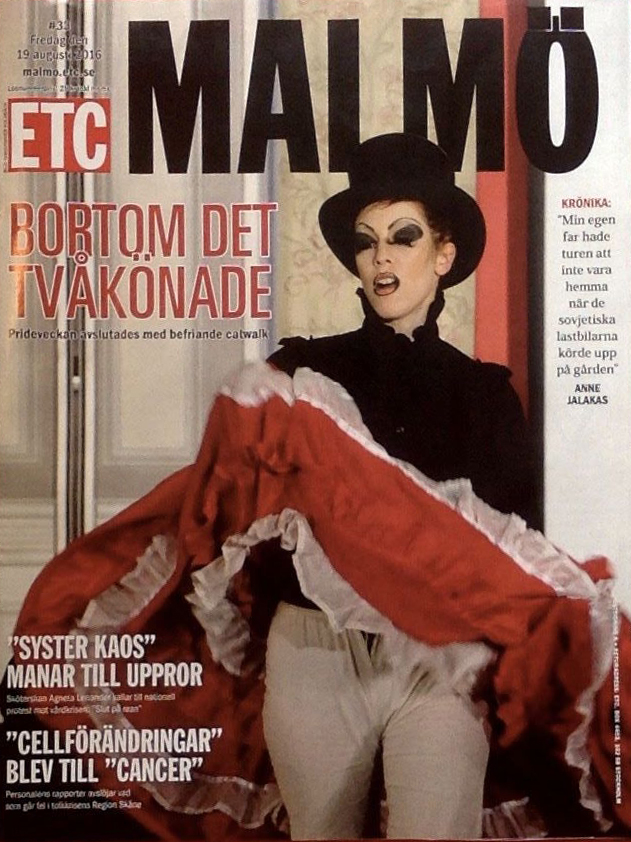 Millennium Star on the cover of ETC Malmö
From Breaking The Binary – A Gender Liberating Fashion Show, hosted by Ivan Fahy during Malmö Pride 2016