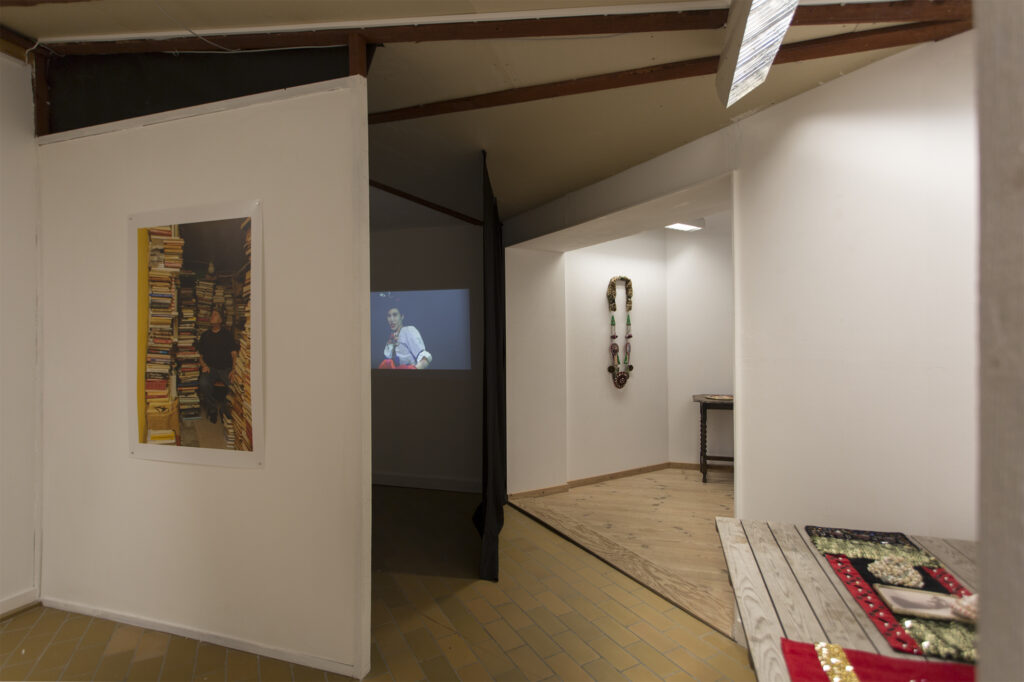 My work from the group show Zefyr at Kirsten Kjaers Museum, Jutland.
1-30 October 2022

Participating artists: Benjamin Andersson (SE), Arngrímur Borgþórsson (IS), Maja Gade (DK)

The exhibition followed a residency period at the museum in August 2022, where I researched the life of artist Kirsten Kjaer and the founders of her museum, partners John Anderson and Harald Fuglsang. I found one flamboyant and strong headed woman, as well as two devoted persons who built her museum with a Do-it-yourself approach.

Work included in the exhibition: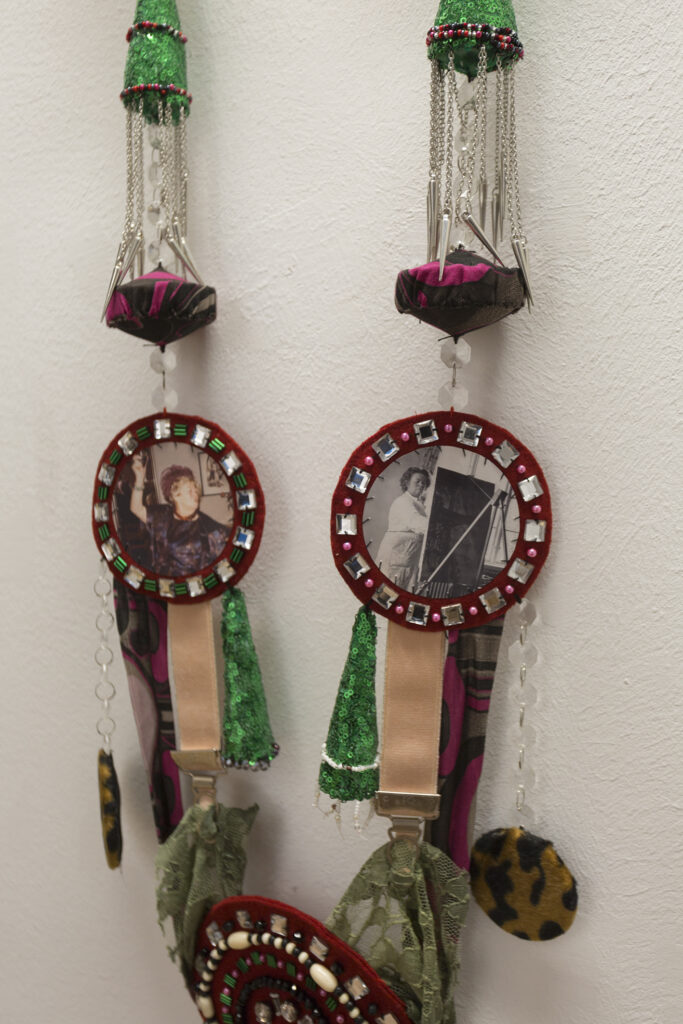 Jewellery for Kirsten Kjaer
Beads, textile, found objects
Size: 100 x 25 cm
2022

A wearable piece of textile/jewellery, made with inspiration from a Tunisian piece which Kirsten Kjaer brought from a trip, and wore frequently. It now hangs in the museum. Maria Norrman has made this piece in relation to it, using photos of Kirsten Kjaer, colours and patterns she liked, as an homage.
The piece was worn by Norrman's persona Millennium Star at their performance in Johns Hall, on the opening of the exhibition Zefyr.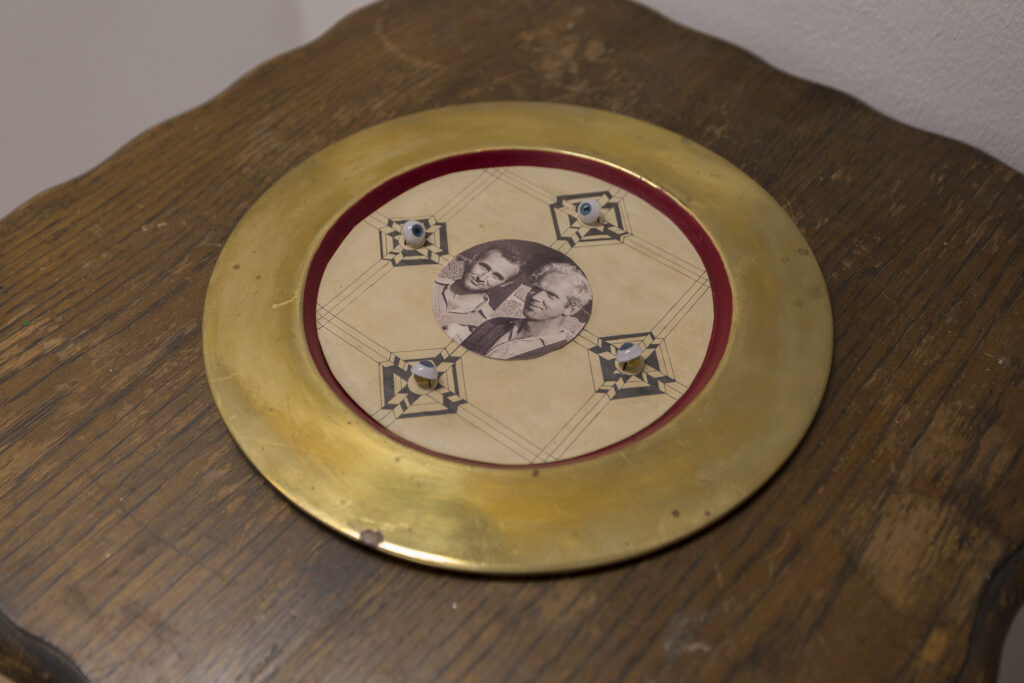 Hårt arbejde-kaerlighet/Hard work-love
Drawing, objects, photo, brass plate
Size: 27 x 27 cm
2022

This object was made as an homage to the life and work of John Anderson and Harald Fuglsang, inspired by objects found in the memorial room at Kirsten Kjaers Museum, as well as texts written by Harald were he speaks of connecting with John though a glance – John who would make his career working as an eye doctor.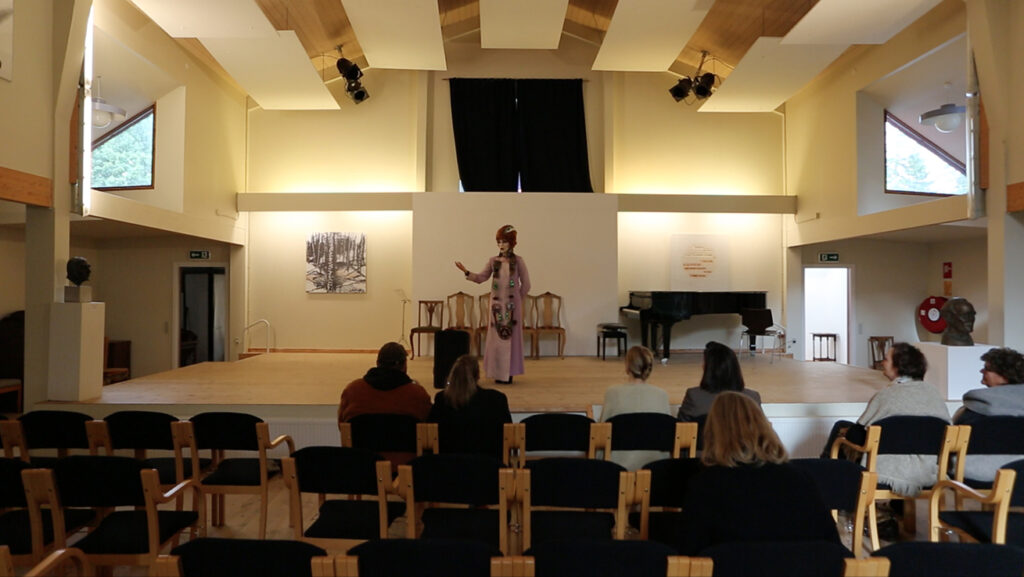 Performance: Millennium Star in concert (at Johns Hall)
1 October 2022, 14.15
Millennium Star is Maria Norrmans drag queen persona, with whom she performs as in different settings, often where one wouldn't expect to see a drag performance.
For the performance in Johns Hall, Millennium Star will wear the Jewellery for Kirsten Kjaer-piece and perform some Danish classic songs from the 30s and 40s.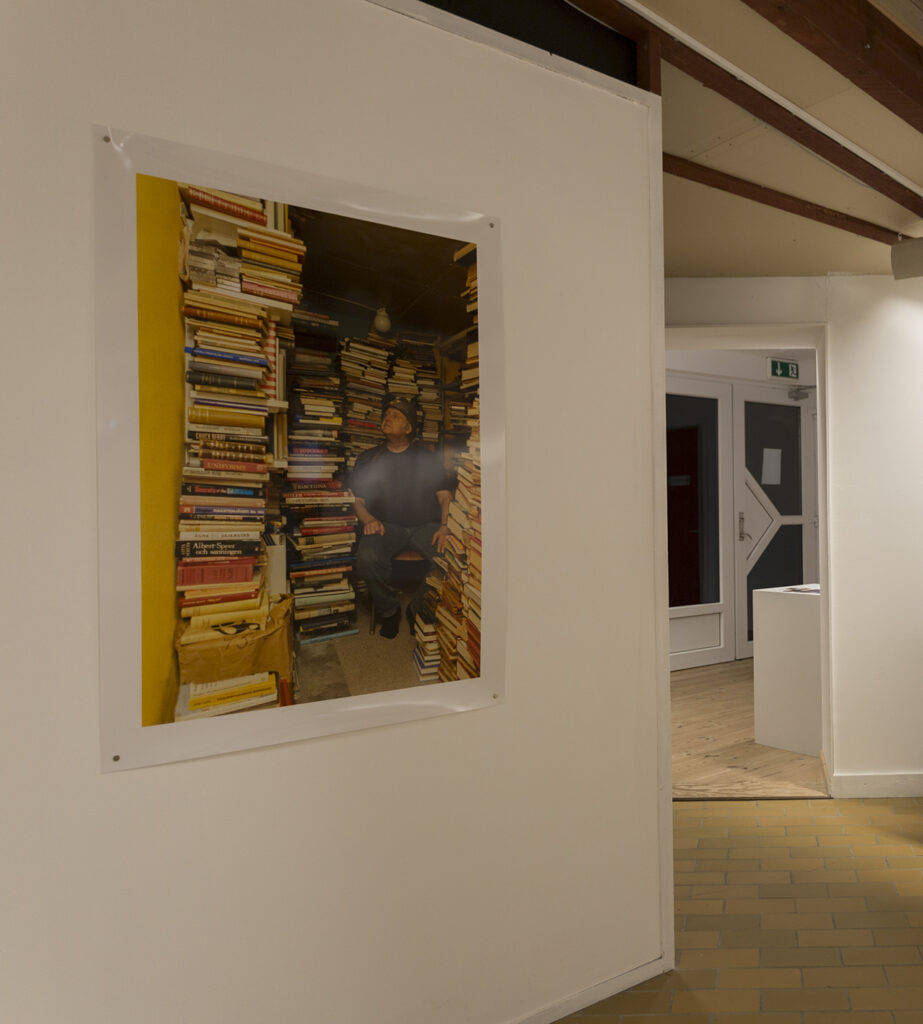 Burden of Knowledge
Photograph
Size: 100 x 70 cm
2014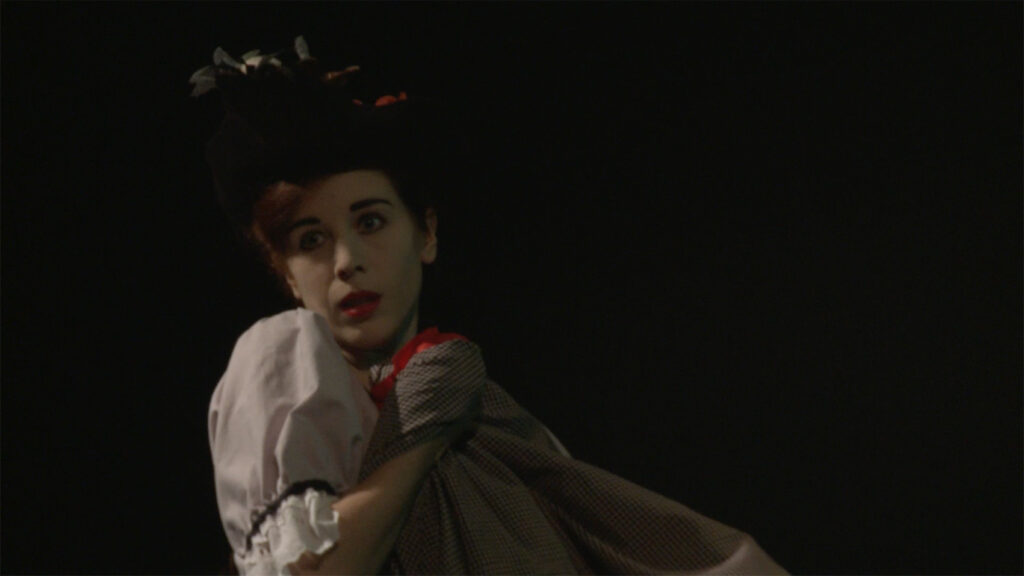 Jane Avril – Solo Cancan Dance
Video loop without sound
2019,2021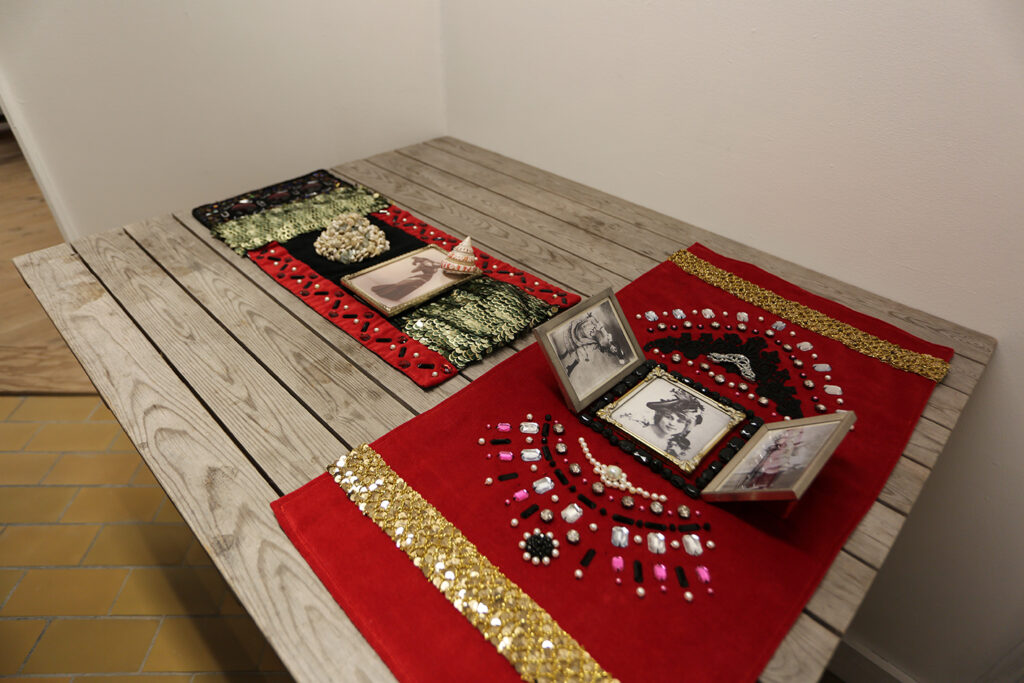 Altar for Jane Avril – Zenith
Textile, beads, found objects, photography
Size: 67 x 35 cm
2022
Altar for Jane Avril – Coil
Textile, beads, found objects, photography
Size: 25 x 59 cm
2022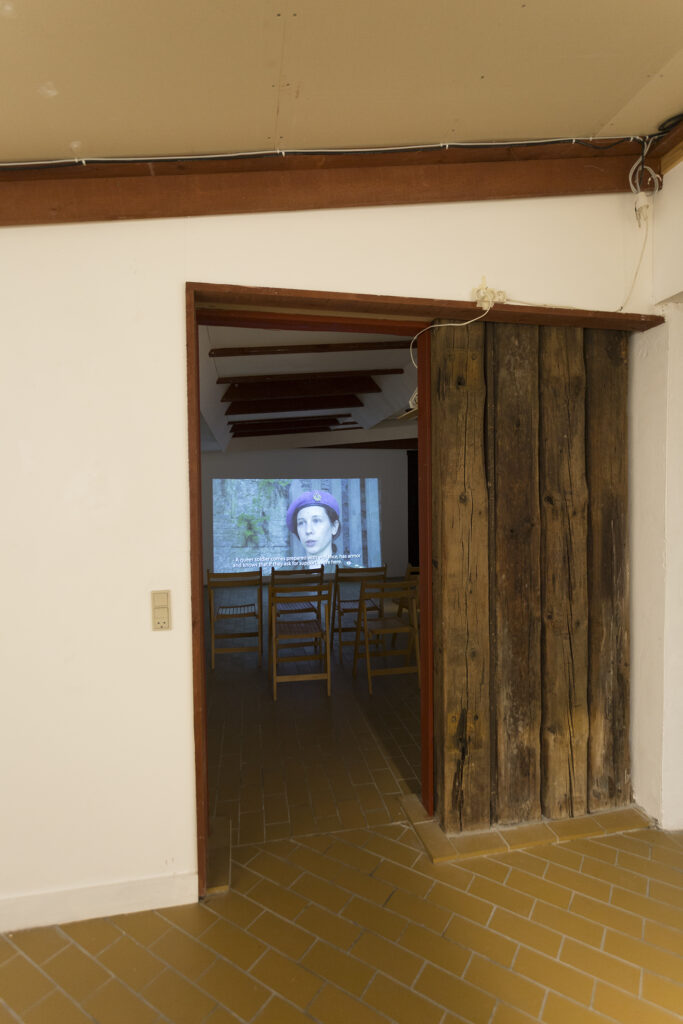 P18/Q – The Queer Company
Video, 13 min
2017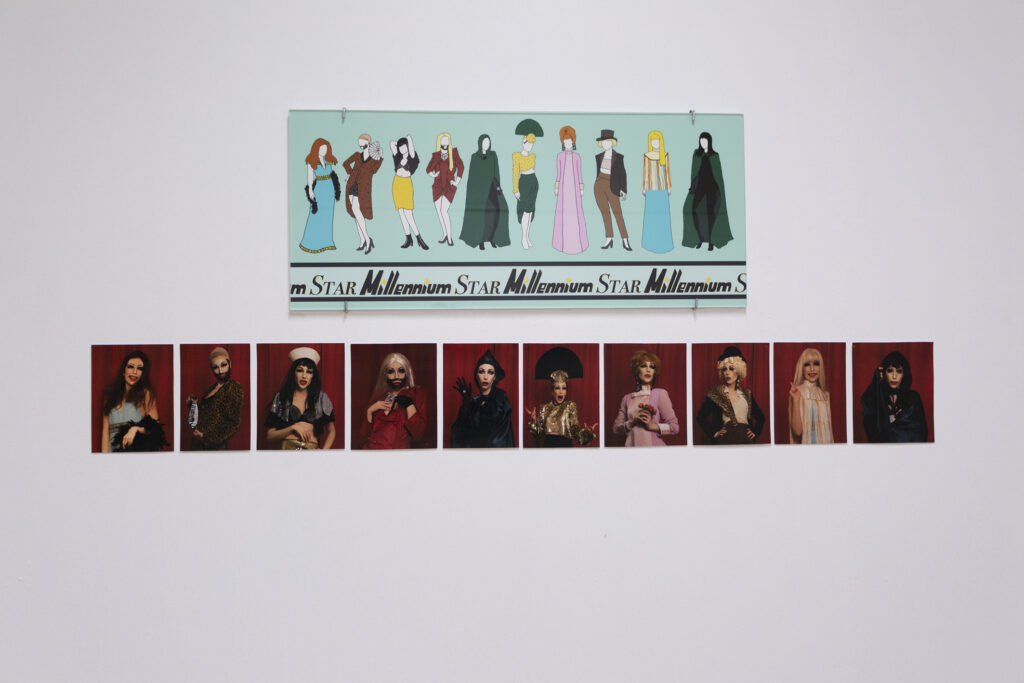 Millennium Stars Outfits for Lorensborg
Photos, color print
Sizes: 70 x 30 cm, 16 x 12 cm (10 st)
2019