Jane Avril – The life of a Moulin Rouge dancer
Video, 1 H 20 min
2023
Jane Avril – The life of a Moulin Rouge dancer is an artistic documentary where I tell all the facts I have found about Jane Avril's life in detail, starting from her birth in 1868 to her death in 1943.
I reference all the historical facts and plausible stories I had found up until 2022.
I often present info in front of places linked to the presented period in Jane's life. The documentary was made while on a residency at Cité Internationale des Arts. It was shot in Paris and in Jouy-en-Josas, France.

The documentary is part of the larger body of work about my relation to French dance performer Jane Avril (1868-1943), who was a model and friend of artist Toulouse-Lautrec. I've felt connected to her personality and artistic expression ever since the very first time I saw images and photos of her in 2004.

My sources for making Jane Avril – The life of a Moulin Rouge dancer are: population censuses, the archive of Performing Arts – Bibliothèque Nationale de France, the archive of Museé Montmarte, a biography on Jane Avril from 1952, and my translation of Jane Avril's memoirs from 1933, as well as biographies on Toulouse-Lautrec and the catalog from Courtauld Gallery's exhibition Toulouse-Lautrec and Jane Avril – Beyond The Moulin Rouge.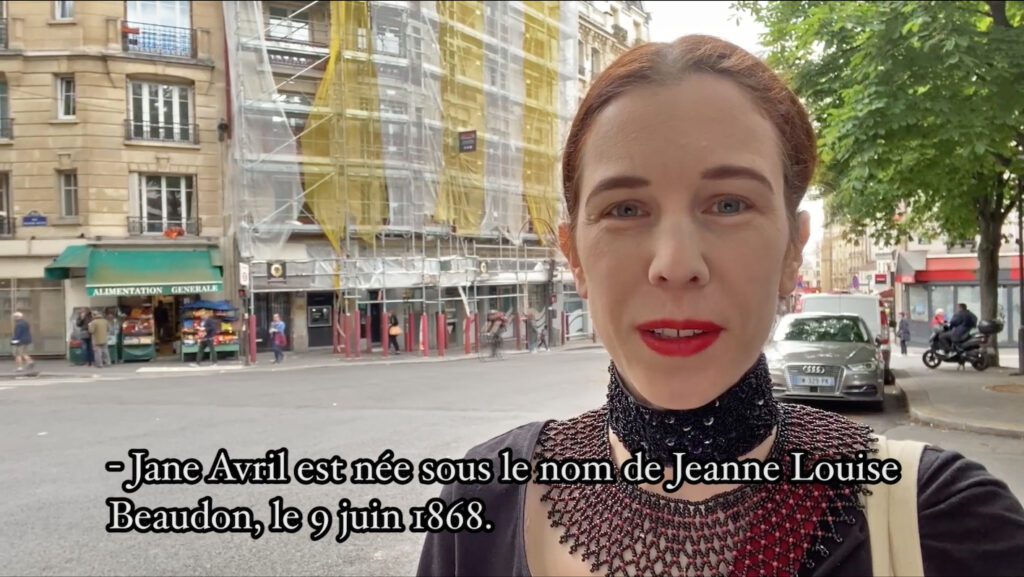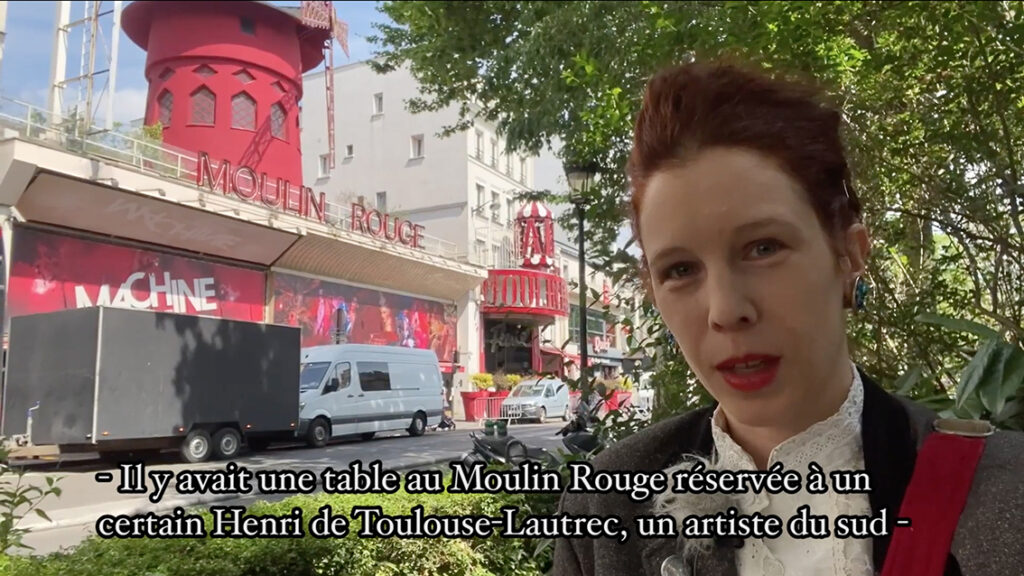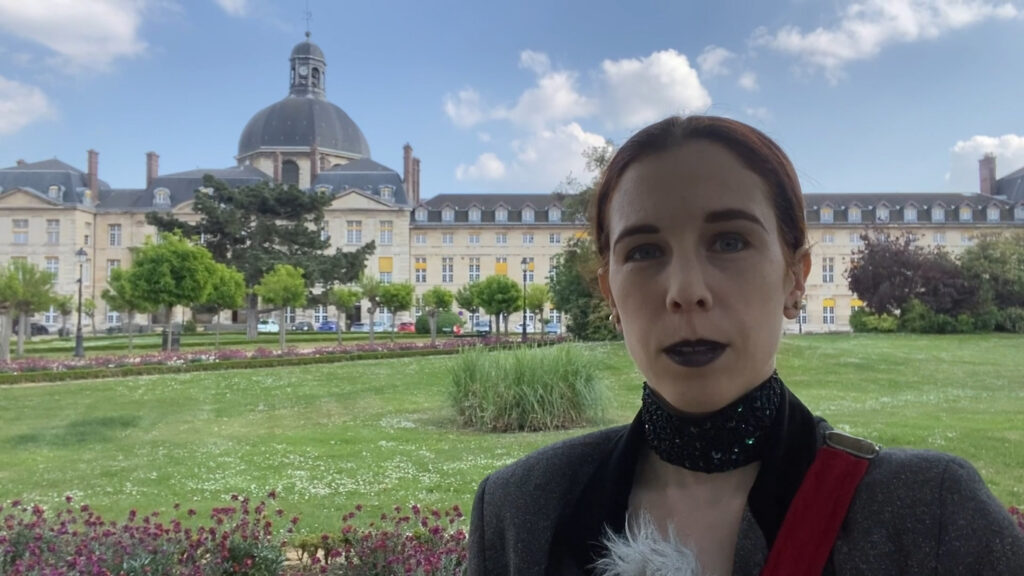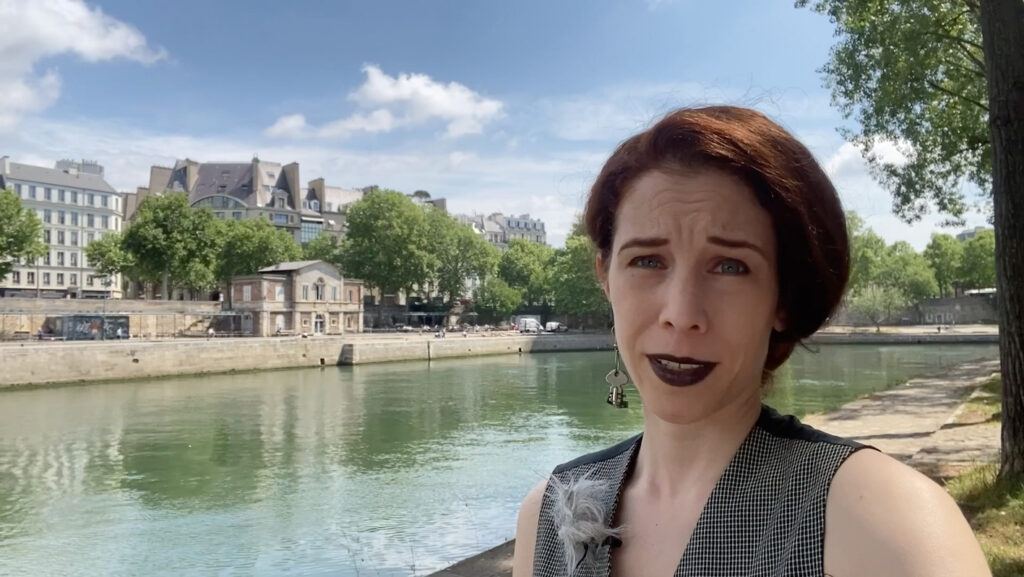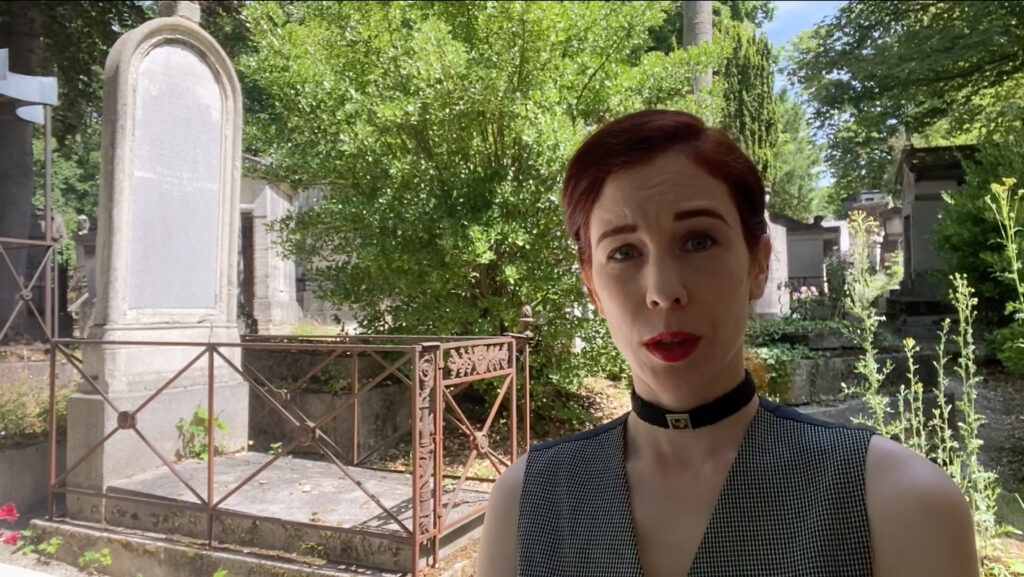 Jane Avril – The life of a Moulin Rouge Dancer är en konstnärlig dokumentär av Maria Norrman. I filmen berättar Norrman alla fakta hon hittat om den franska dansaren Jane Avril, som var vän med konstnären Toulouse-Lautrec. Norrman berättar om Avrils liv i detalj, från födelsen år 1868 fram till hennes död 1943.
Norrman presenterar ofta information framför platser kopplade till den specifika perioden i Avrils liv. Dokumentären gjordes under ett artist residence på Cité Internationale des Arts i Paris. Den filmades i Paris och i Jouy-en-Josas, Frankrike 2022.
Dokumentären är en del av ett större projekt kring Norrmans relation till den franska dansaren Jane Avril (1868-1943.) Norrman har känt sig kopplad till Avrils personlighet och konstnärliga uttryck ända sedan första gången hon såg bilder och foton av Avril år 2003. Norrman har sedan dess skapat olika verk där hon på olika sätt närmar sig Jane Avril och hennes tidsperiod.