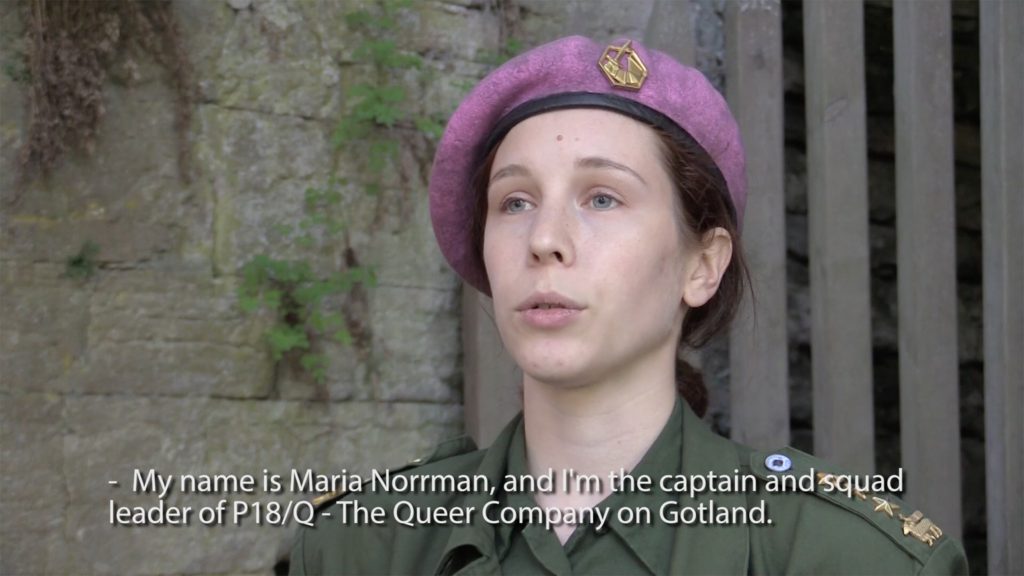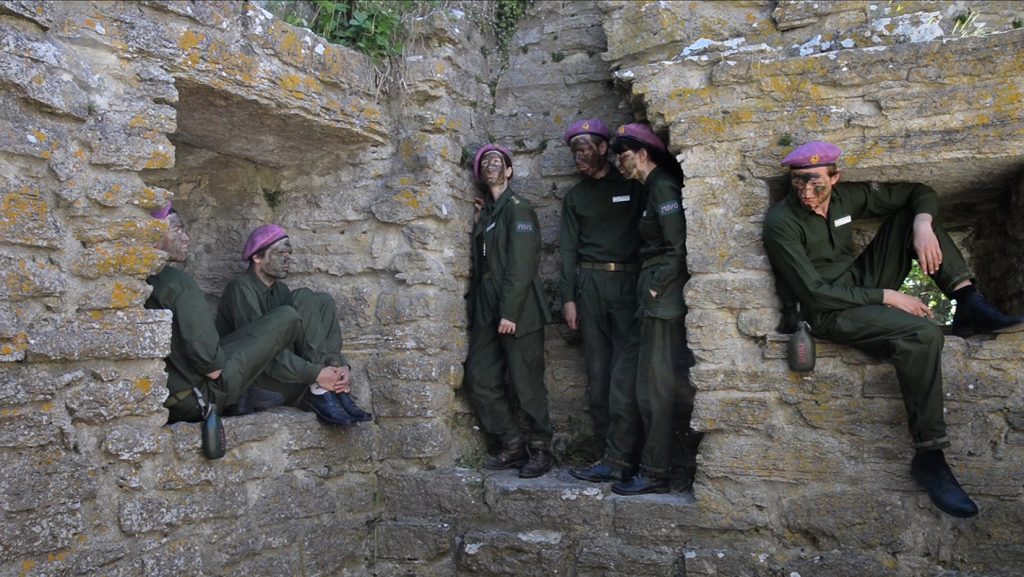 P18/Q – The Queer Company
Video, 13 min
2017
P18/Q – The Queer Company is a project consisting of a video, photographs and a camouflage pattern.
I've based the project on an urban legend which spoke of a gay regiment on the island Gotland, in the days when Sweden had a conscription system.
The video depicts the activities of a fictitious queer military unit on Gotland. The participants are all either LGBTQIA-persons or allies with a connection to the island.
The video contains scenes with "military" exercises, memorial ceremonies and a documentary styled statement from the captain of the company, played by myself.
The project portrays symbolically the struggles that LGBTQIA-persons often face in order to be themselves.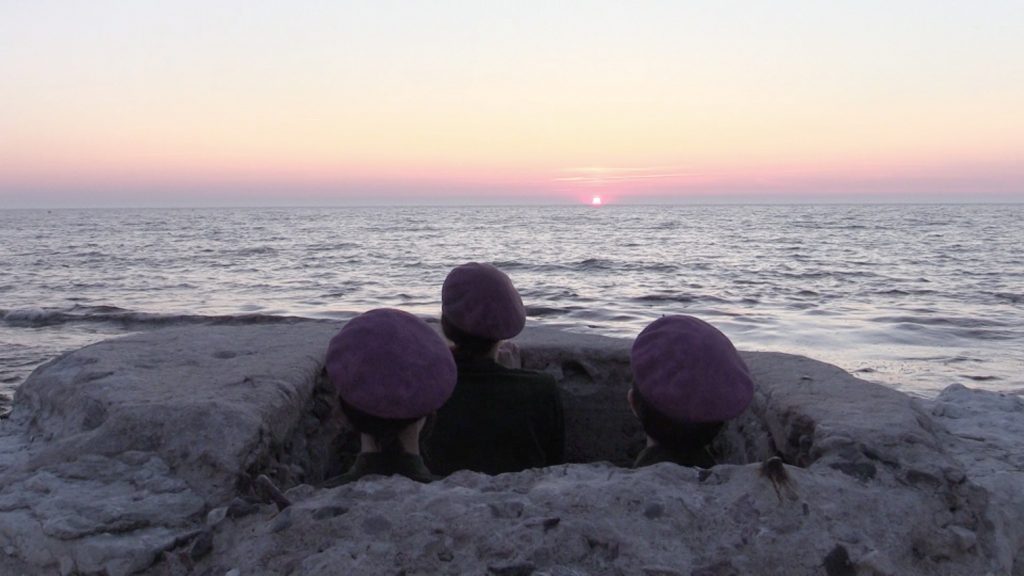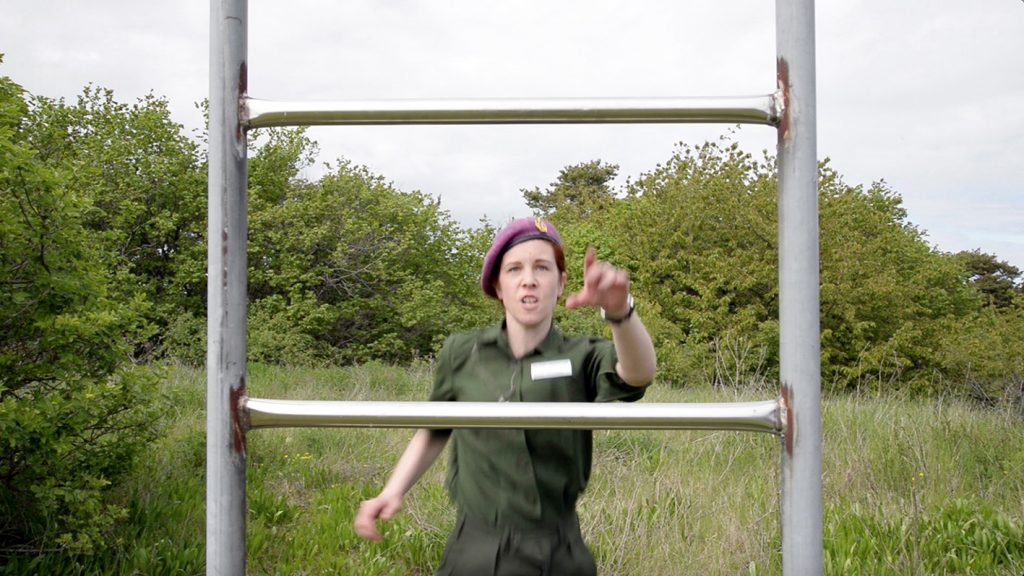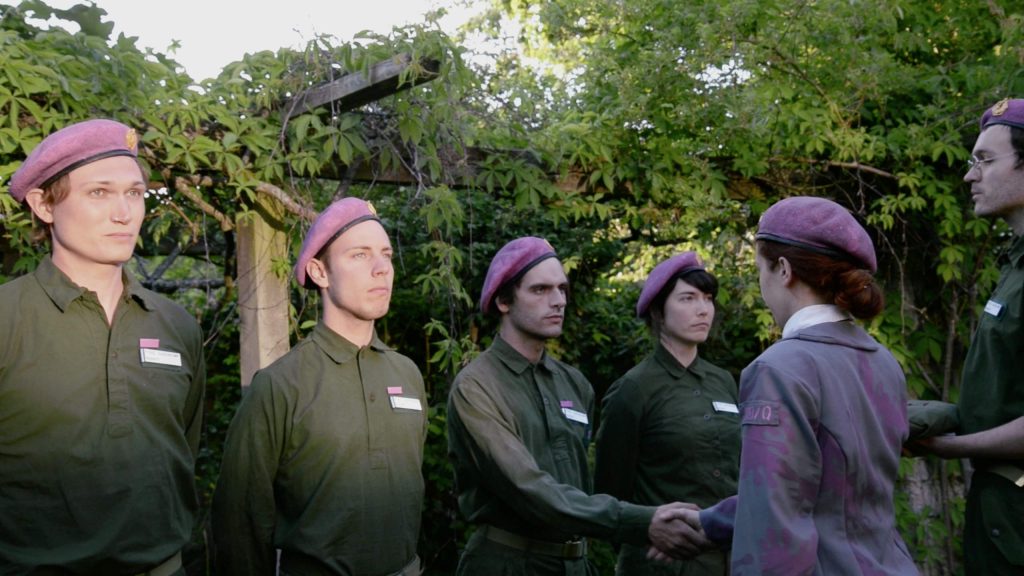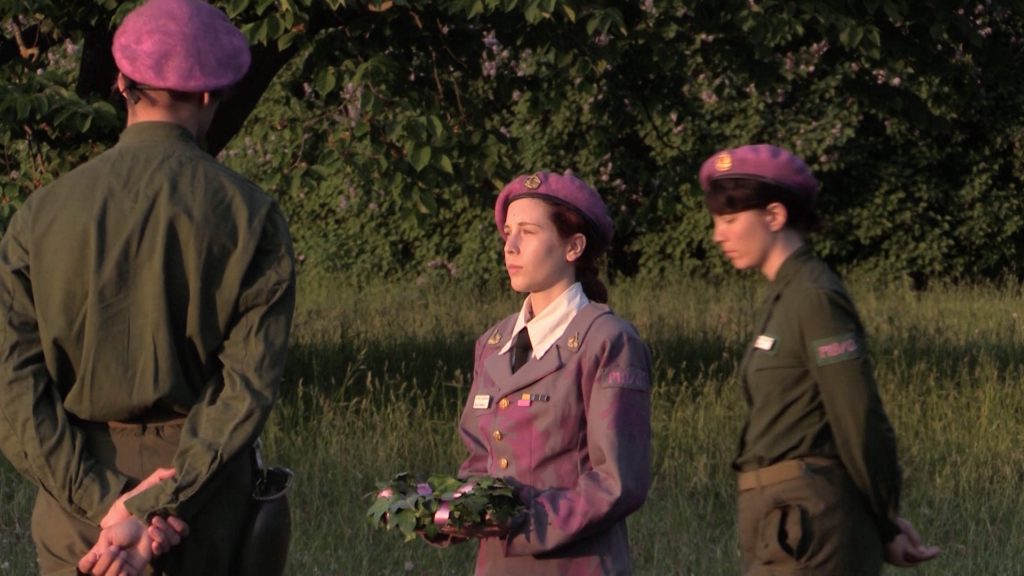 P18/Q – The Queer Company – Camouflage portraits
Photographs, Giclée prints on fribond
69 x 50 cm, 27 x 19 inches
2016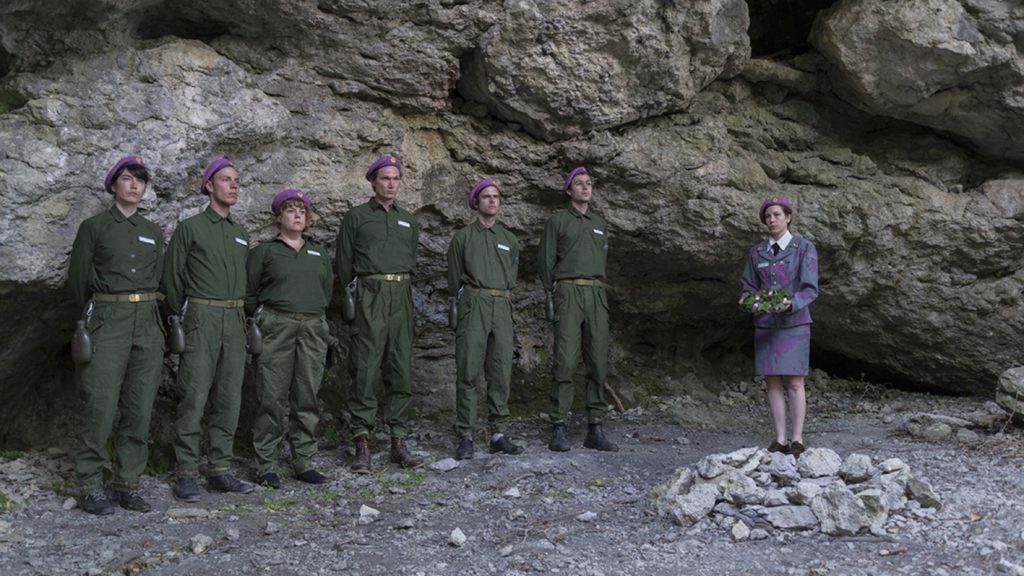 P18/Q – The Queer Company – Memorial Ceremony
Photograph, print on dibond
100 x 56 cm, 39 x 22 inches
2017
P18/Q – The Queer Company – Camouflage pattern
Polycanvas
750 x 177 cm, 295 x 69 inches
2017
Supported by:


Documentation: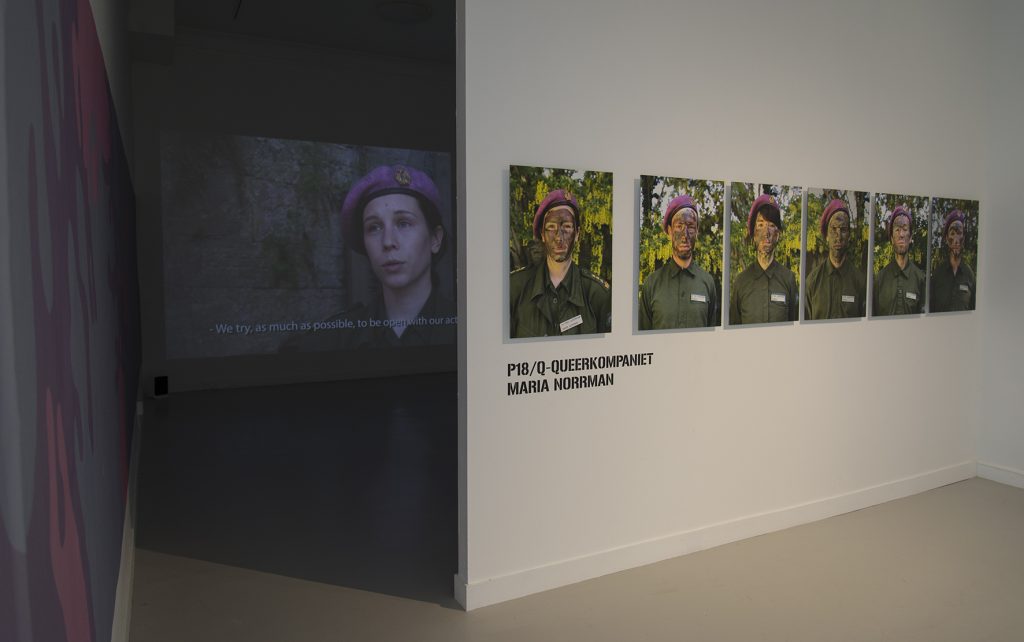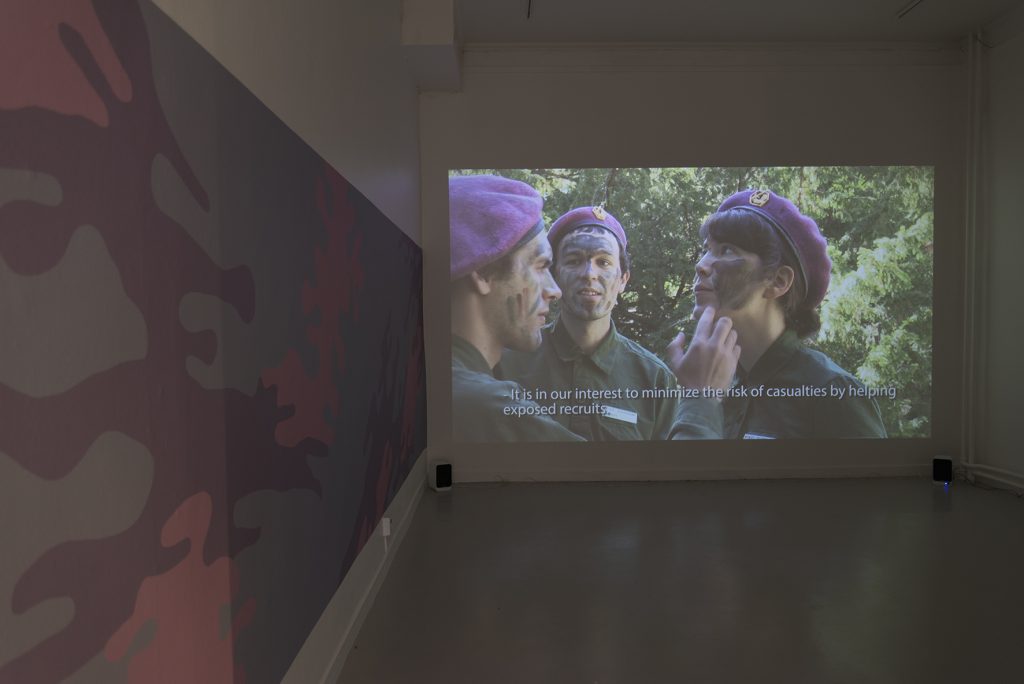 Gotland Art Museum, Visby, Sweden
17 June – 8 October 2017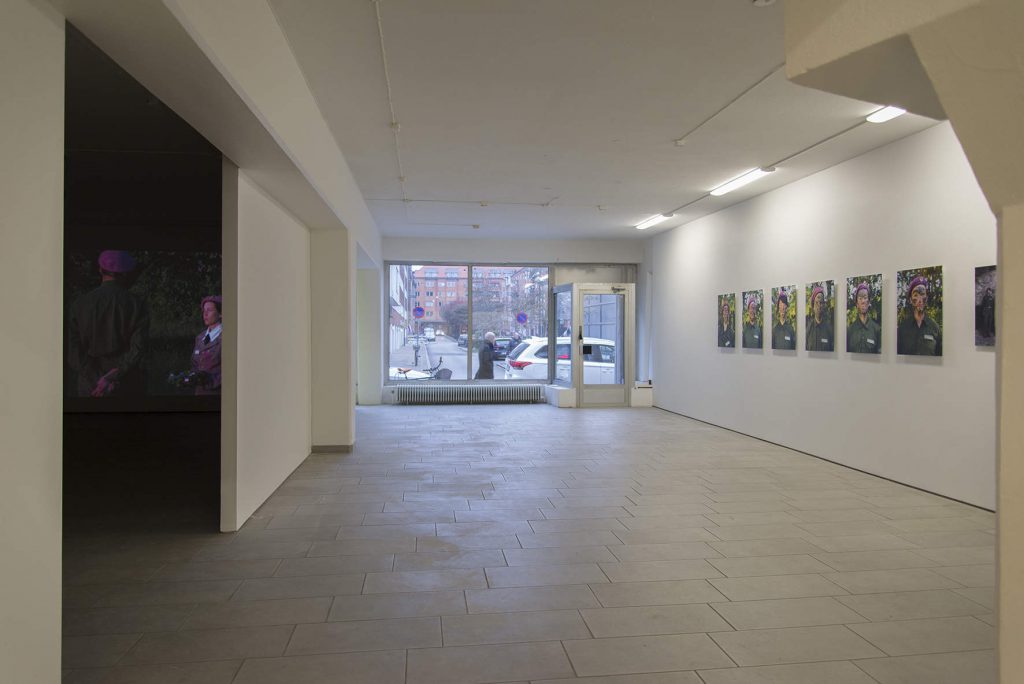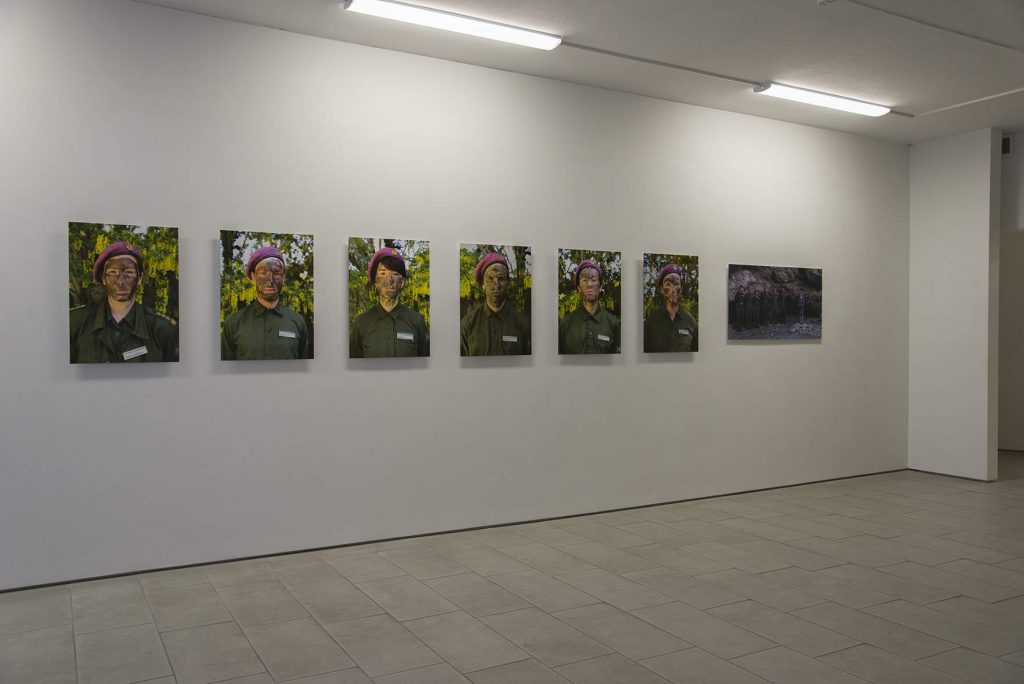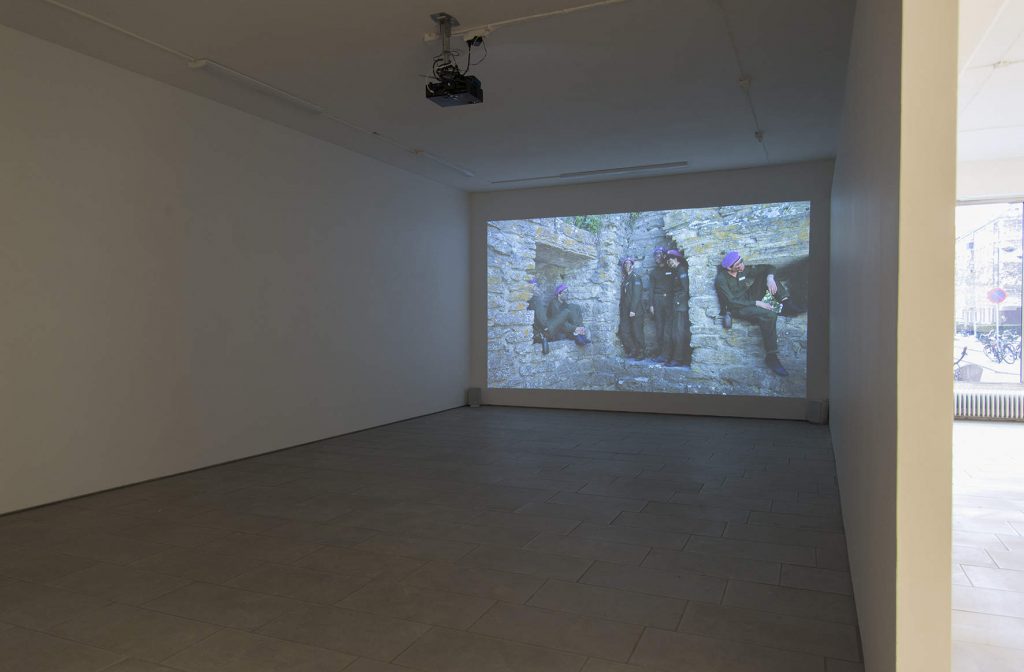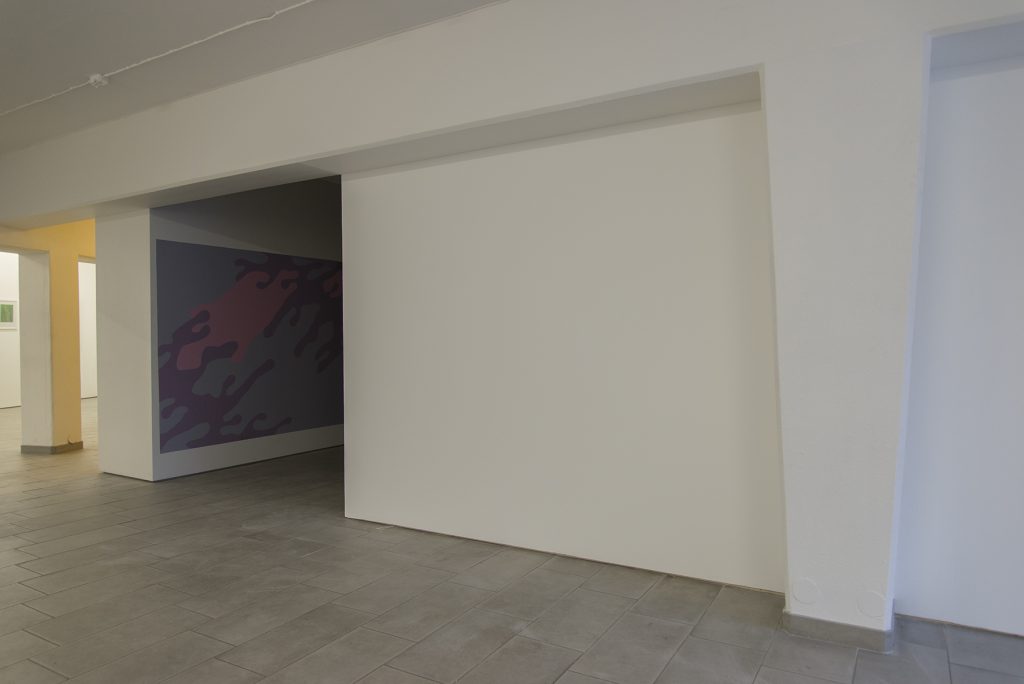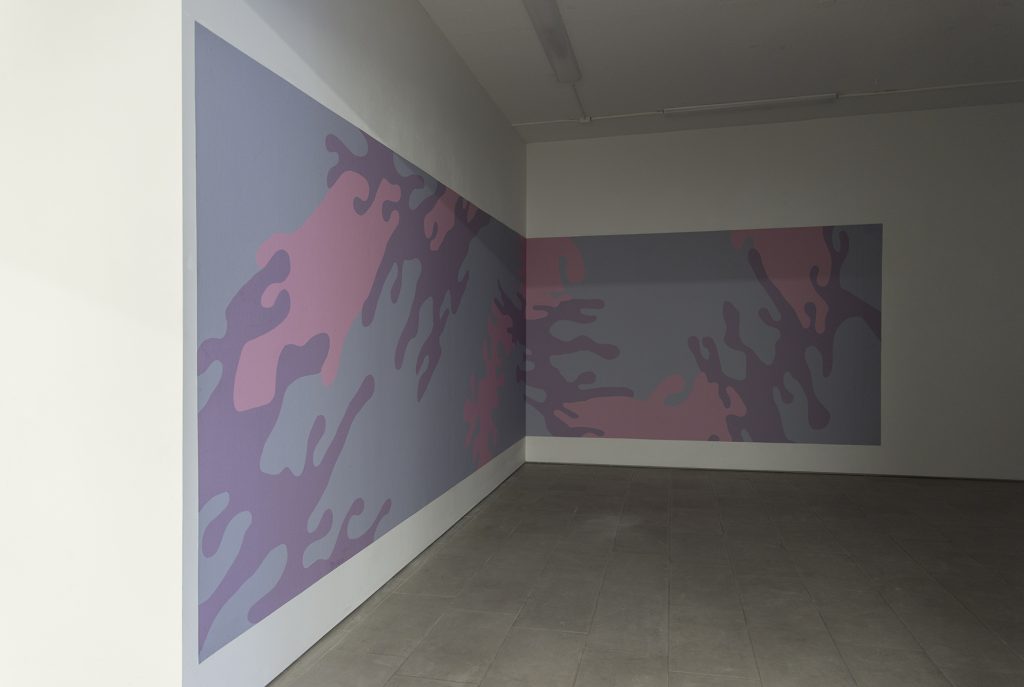 Gallery Ping-Pong, Malmö, Sweden
13 January – 3 February 2018