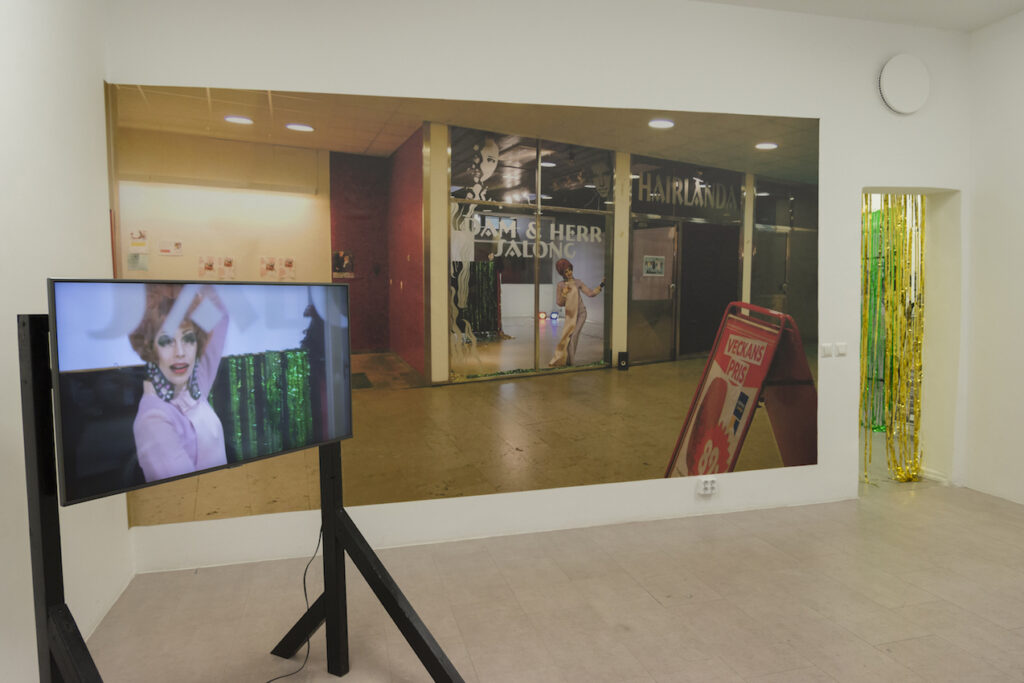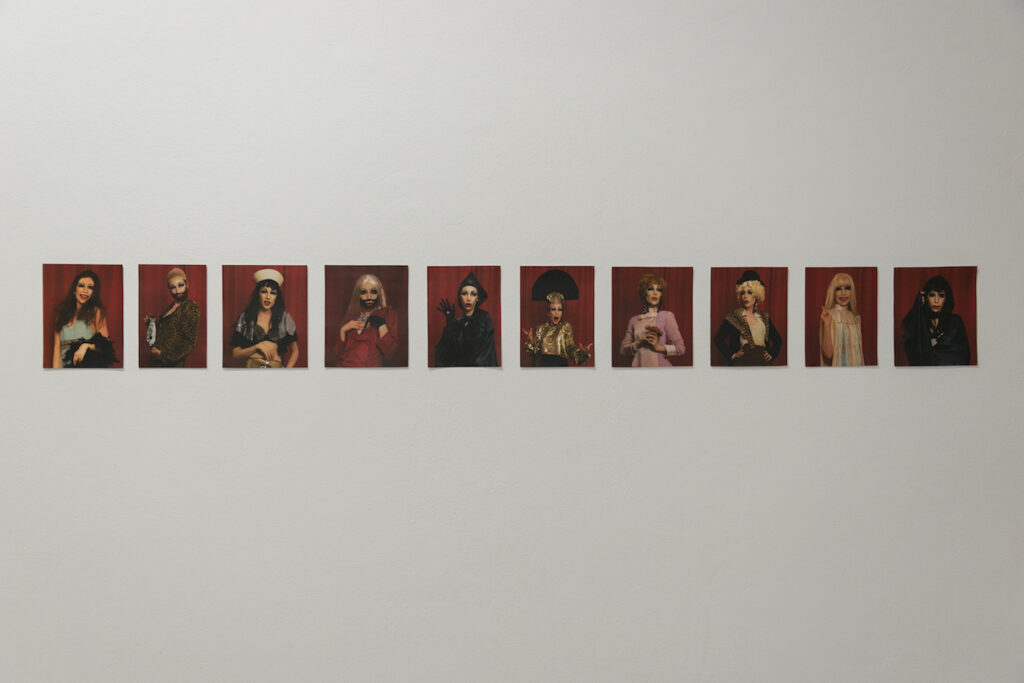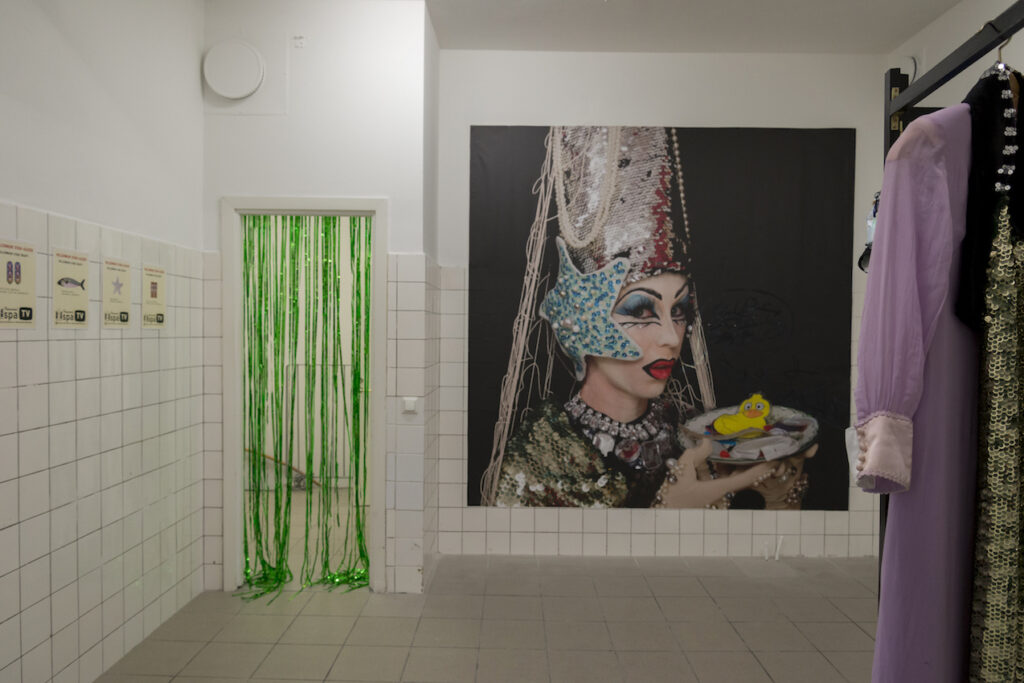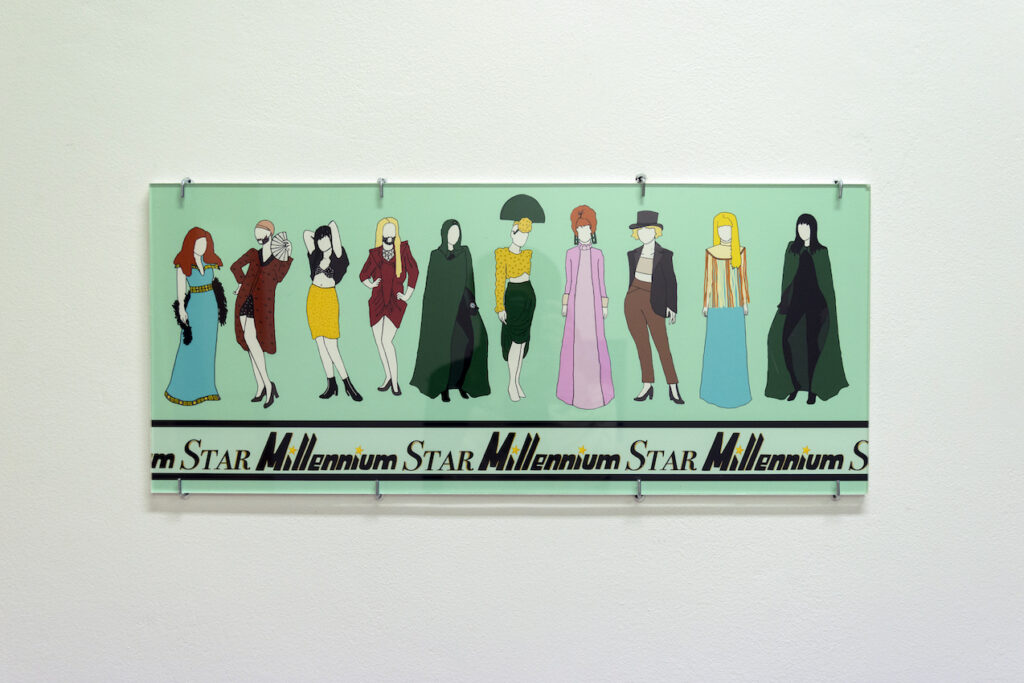 Millennium Star's 10 Year Retrospective
Galleri CC, Malmö, Sweden
14-16 Januari 2022

This retrospective show works starting from the creation of Maria Norrman's drag character, The World Renown Millennium Star in 2012 up to present time.
Many years before Norrman heard of RuPauls Drag Raceand terms like "faux queen" (cis women who do feminine drag) she asked herself what would happen if a female bodied person was made into a drag queen?
What would happen to that person's sense of gender and identity, and how would their surroundings react? Norrman decided to give a drag artist the task of making her into a drag queen.
Thus Millennium Star was created, a character which allowed her to, step by step, perform in different settings and places where Norrman wouldn't dare, or want, to put herself. Millennium Star allows her to explore an existence on the side of the gender binary, where a more fluid state can exist.
Millennium is a displaced diva. Something is always slightly off in their performances, as in having a drag performance happen on that certain site or, with the performance itself. Such as the performances done under the umbrella of Gallery Extra, which brought Millennium to do a glittery lip sync performance at the almost empty Lorensborg shopping center in Malmö.
Millennium Star is, and has been, many things: a music historian who lip syncs to songs by past queer icons from the 1940s, like Karl Gerhard and Ulla Billquist. They've acted as an environmental cleanser, dressed in marine debris and picking litter around the Vege river in Scania, while singing the praises of seaside life.
Millennium Star is sometimes met with the stark reality of gender non-conformists, like when they walked in the outskirts of Copenhagen in drag, sensing how gazes transformed from appreciative to questioning and hostile.
Millennium Star started as, and still is, a way for Norrman to express herself, using femininity as a style. A style and expression we're taught to shun and turn away from in order to be taken seriously.
The retrospective show video work, documentation from performances and polycanvas wall images, along with photos of Millennium's costume design and memorabilia from past events.
This is the first time Millennium Star's entire body of work is shown.

Maria Norrman (SE) is a visual artist who mainly works with video and photography, in combination with performance and costume making. Norrman often use herself and different characters in her work which allows her to put her appearance and gender expressions in relation to the participants.
The works explore the meeting between hers and other peoples fantasies and topics such as history, gender and sexuality. Her methods often consists of different types of role play, where body, clothing and identities are central starting points.
Norrman was born in 1987 and received her MFA from Malmö Art Academy in 2013.
She's been a member of Galleri CC since 2019.