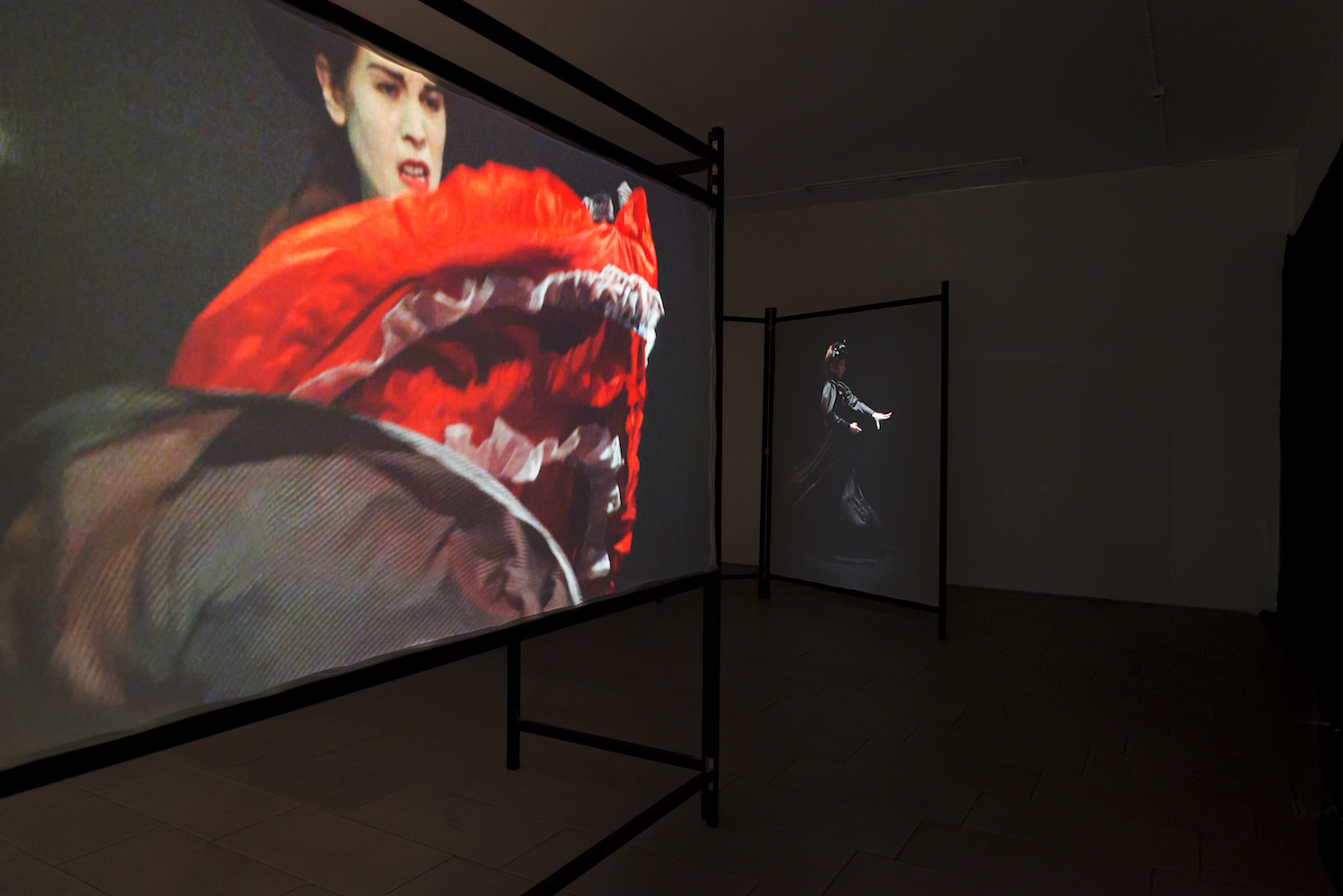 Maria Norrman
Jane Avril
10-30 April, 2021

Galleri Ping-Pong, Malmö

The exhibition at Galleri Ping-Pong shows the project Jane Avril which revolves around my relationship with the historical person Jane Avril (1868-1943), a French dance artist mostly known today through the posters of her friend Toulouse-Lautrec.
When I was 15 years old I saw a photograph of Jane Avril in a book about Toulouse-Lautrec's art. It was a striking sense of affinity, as if I had found a soulmate or a reflection of myself from another time. Jane Avril had her own artistic expression and an exciting life story.
I became obsessed with her and I tried to bridge time and space. I strived to get to know her world through studies and performance. I wanted to connect with her using clothes and style. One method I used was to regularly dress in 1890s style clothes that I sewed myself, as everyday clothing.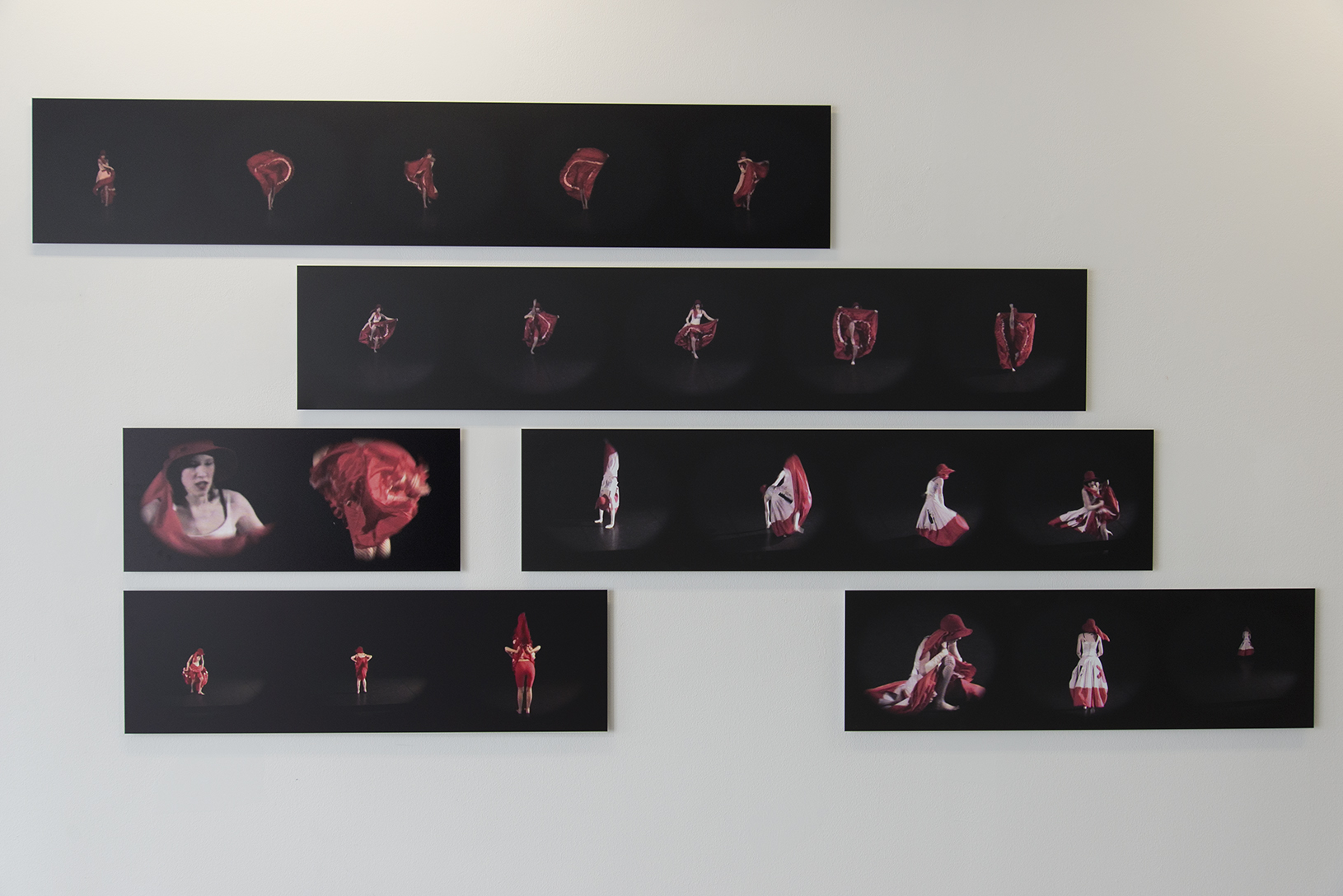 I did a cancan performance in high school. Using movement, I sought a fusion between me and her that I felt arose when I lost myself in the dance.
After graduating from high school in 2006, I went to Paris and visited places connected to Jane Avril and wore her clothes throughout my stay. She has been in my life for more than 18 years and serves as a dear friend, a spirit and a source of inspiration.
A few years ago, I decided to actively resume the artistic work around the relationship. Experiences and new sources had given me a deeper understanding of her dance method. She put herself in a trance, improvised movements and became one with them.
In a performance for camera, I summoned her and recreated two of her dances. When I saw the result, it was like seeing her. I have also recreated more of her clothes, stayed in Paris where I took cancan lessons, I revisited places connected to Jane Avril and searched in archives for traces of her.
The exhibition shows works from 2004 up to the present for the first time. The exhibition consists of video installations, a video essay, video stills, photography and texts. Several works in the exhibition sum up the relationship and the project, with space for my relationship with Jane Avril to continue.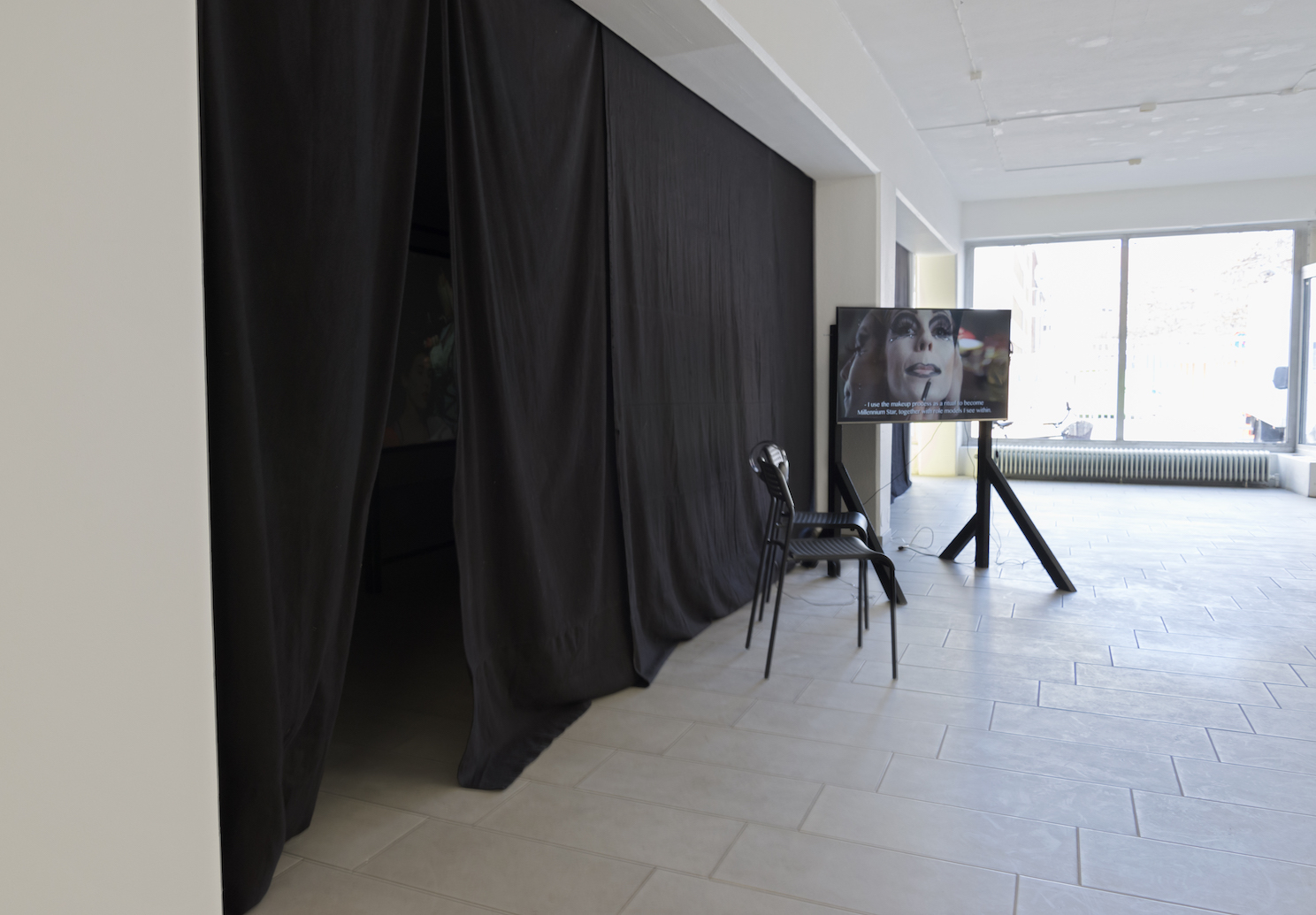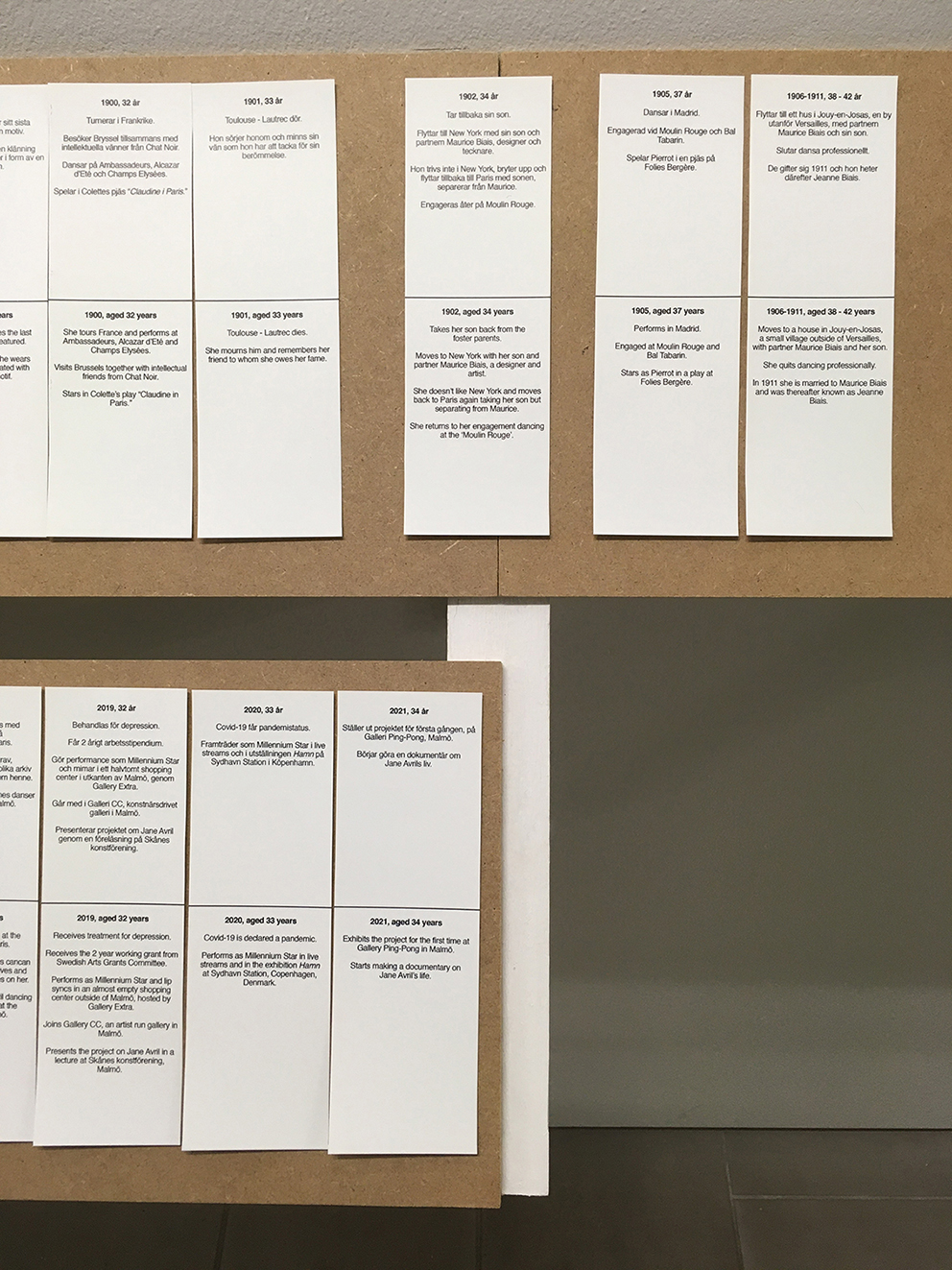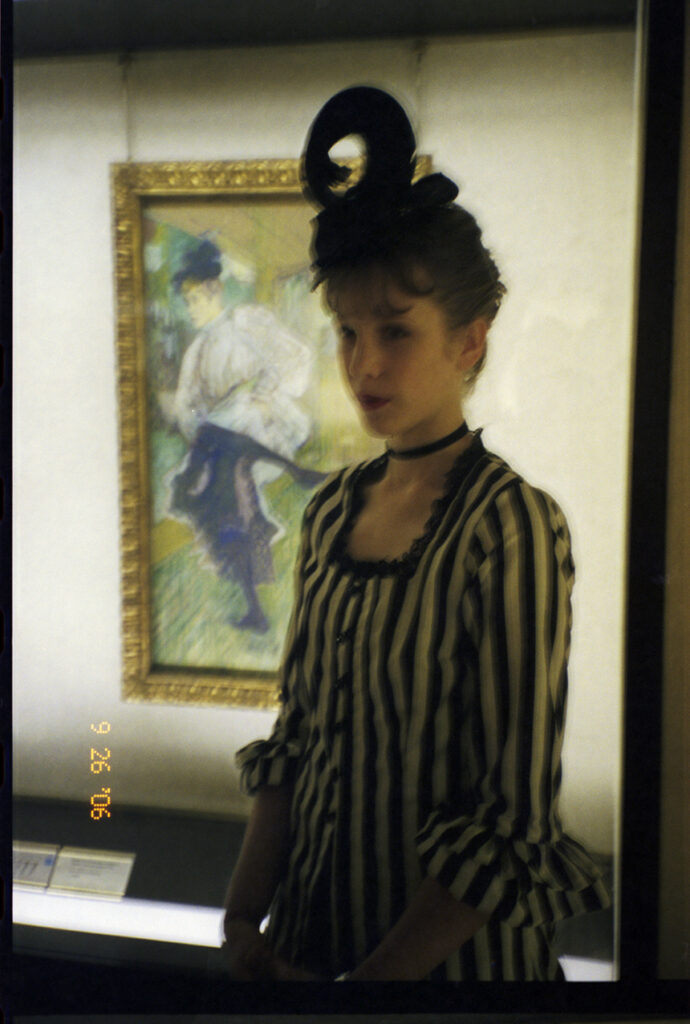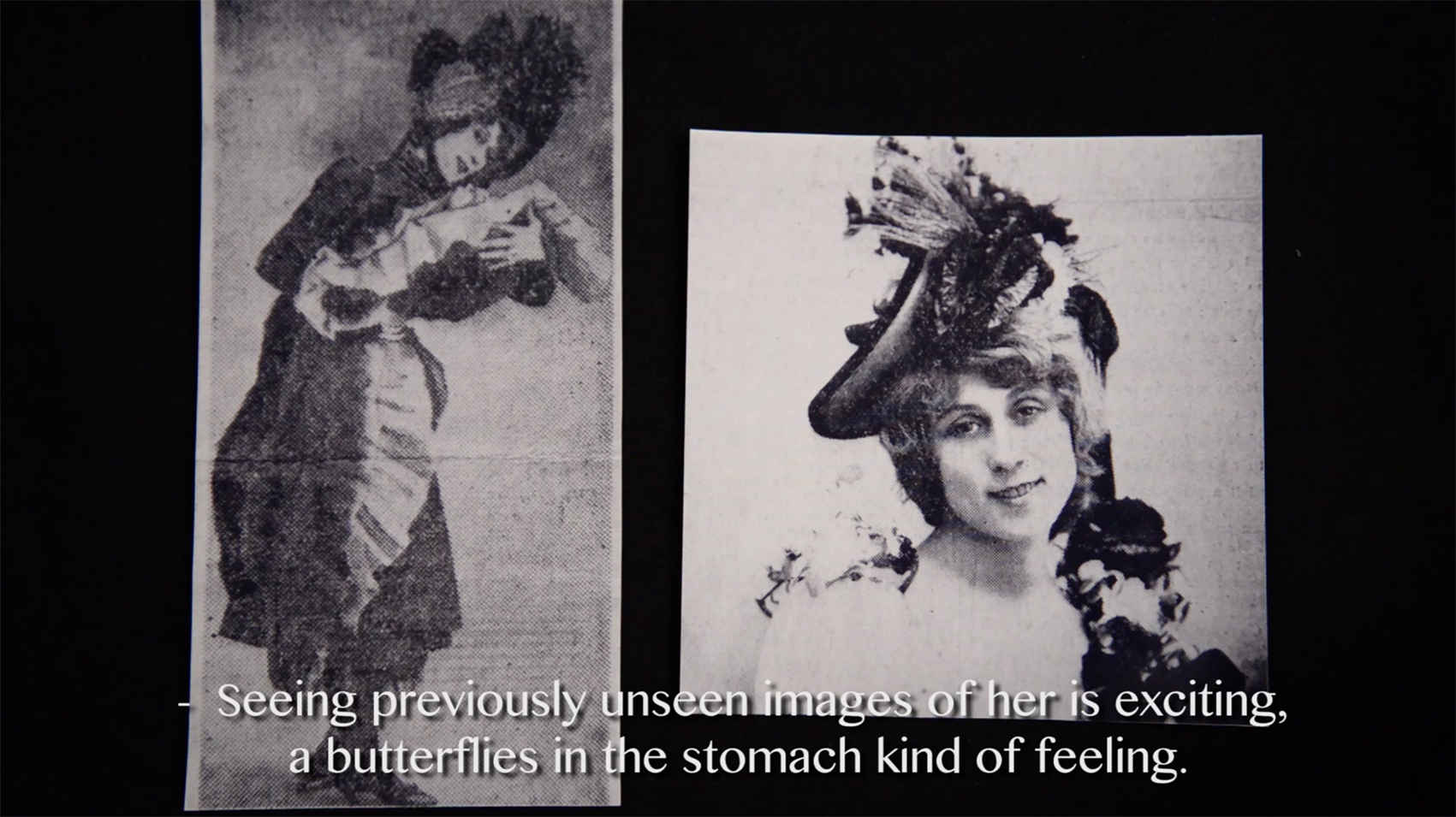 Jane Avril – Maria Norrman
Video loop with voiceover
2020 – ongoing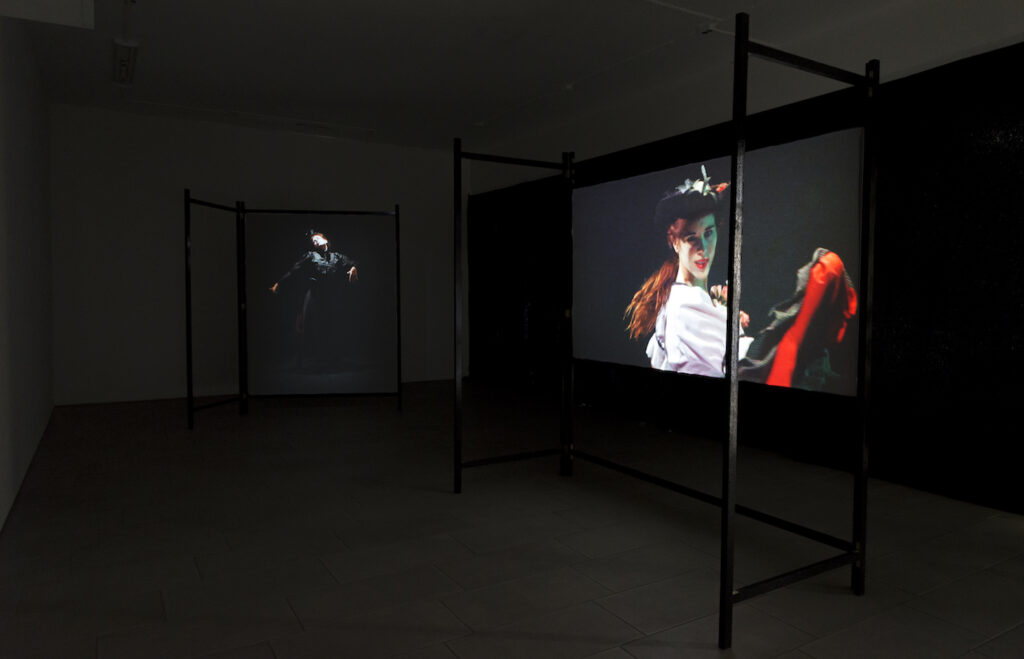 Jane Avril – Solo Cancan Dance
Jane Avril – Solo Dance
Video loops and installation
Projections on folding walls, 2 m x 1,85 m (78 x 72 in) and 2m x 1,20 m (78×47 in)
2019, 2021