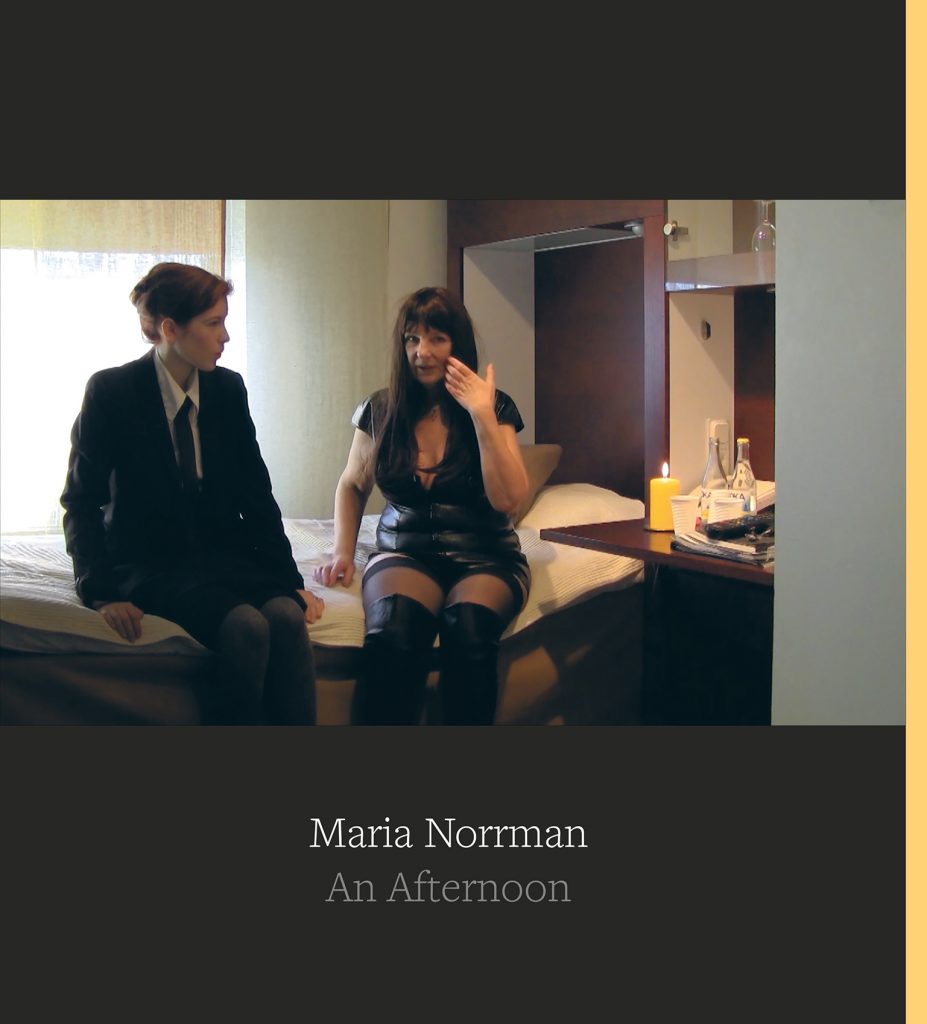 An Afternoon
Artist book
24 x 21 cm, 9,4 x 8,2 inches
Edition of 300
2019

Designed by Nika Helia Persson

Available at:
Galleri Ping-Pong, Malmö
Malmö Konsthall
Galleri 21, Malmö
Anti, Malmö
Ystad Art Museum
The book is based on the video work An Afternoon from 2011, which was my bachelor work at Malmö Art Academy. The video work shows a meeting between myself and a Swedish sex worker, who sold sexual services on the side of her regular job.
The woman, Greta, was asked to participate in a role play where I played her johns. The scenes are cut where anything sexual would begin if the situation was real. All dialogue and acting was decided by the escort, and was based on her own experiences.
The book contains the process of how the video work was realised. From how I searched for a participant on a forum for sex workers and ended up in a discussion on art and moral, found Greta who was very glad to participate in the project, to mine and her last correspondence years after the filming, where she is ill and eventually passes away. The book contains still images and subtitles from the video, and a text by me which summarizes the project.