North & South
Video 
40 min, 11 min excerpt
2013
North & South documents a reenactment of the American Civil War, in which I participated in the role of a woman who had disguised herself as a man.
The event took place in Sweden, with reenactors from all over Scandinavia. Contrary to reenactments in the U.S, which deal with historic battles on the sites were they actually occurred, reenactments in Scandinavia seem to revolve more around the participant's fantasies concerning their pop cultural understanding of the war.
The video shows life in the camp, things such as cooking, cleaning of weapons and drills.
A central aspect in the video is conversations around history, fantasy, movies, the reenactors private lives and my role as an artist.
Parts of the material are shown from my point of view through a head camera, and we get to follow me when I participate in battles, including when I'm killed in action, and revived.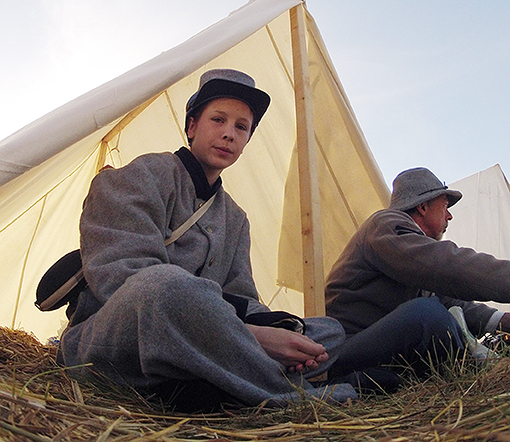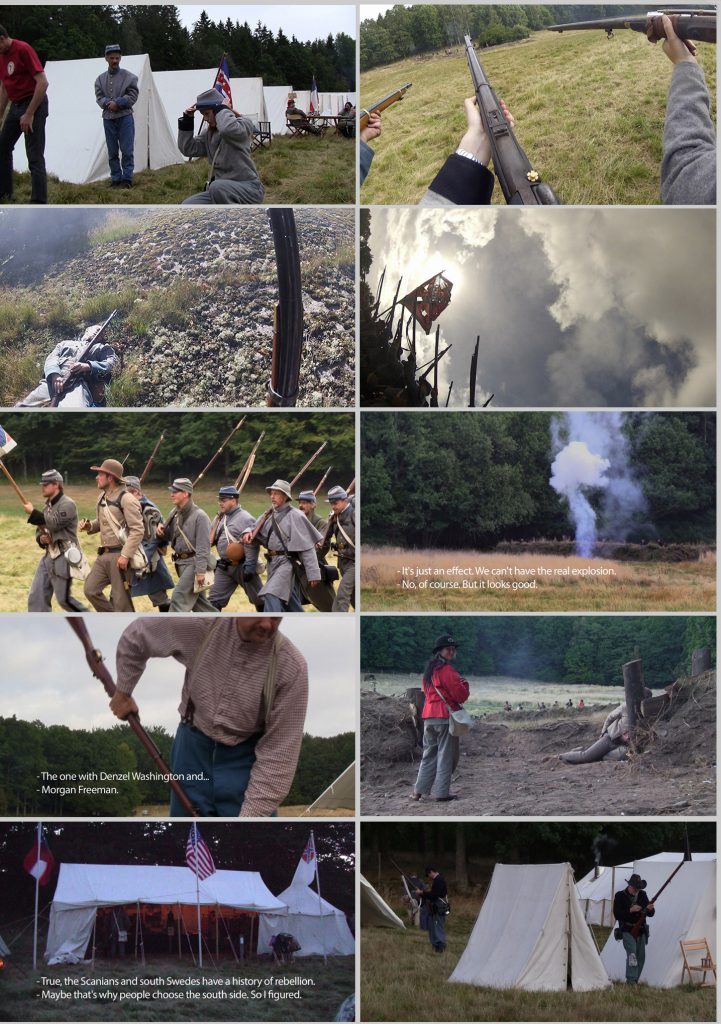 Thanksgiving
Photographs
100 x 80 cm, 39 x 31 inches
2013
Photographs from an American Civil War-themed Thanksgiving ball in Greve, Denmark.
Documentation: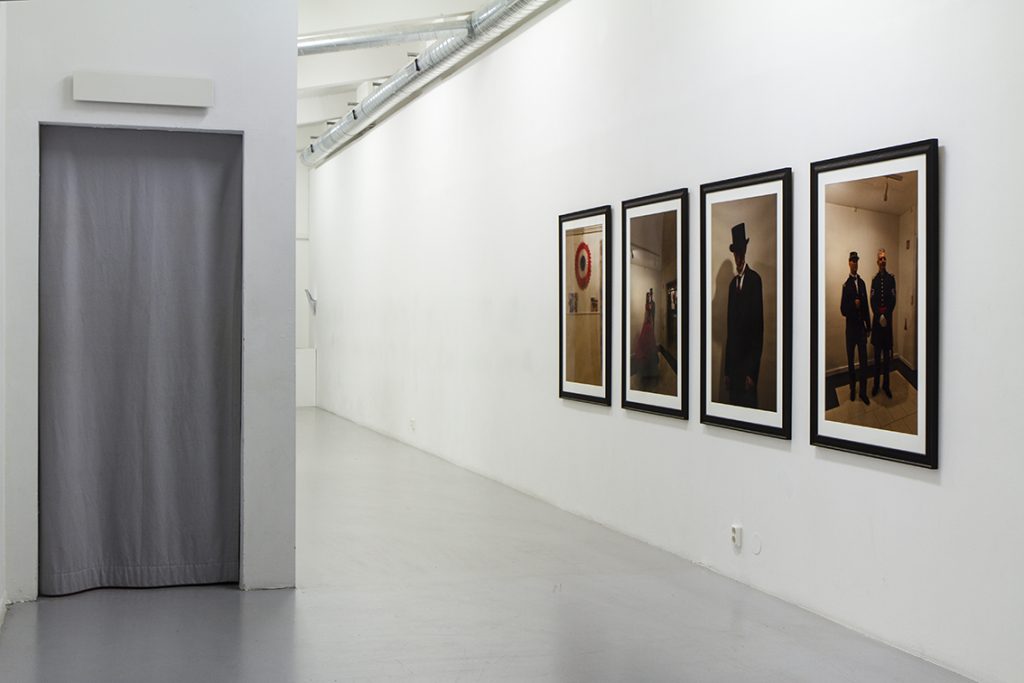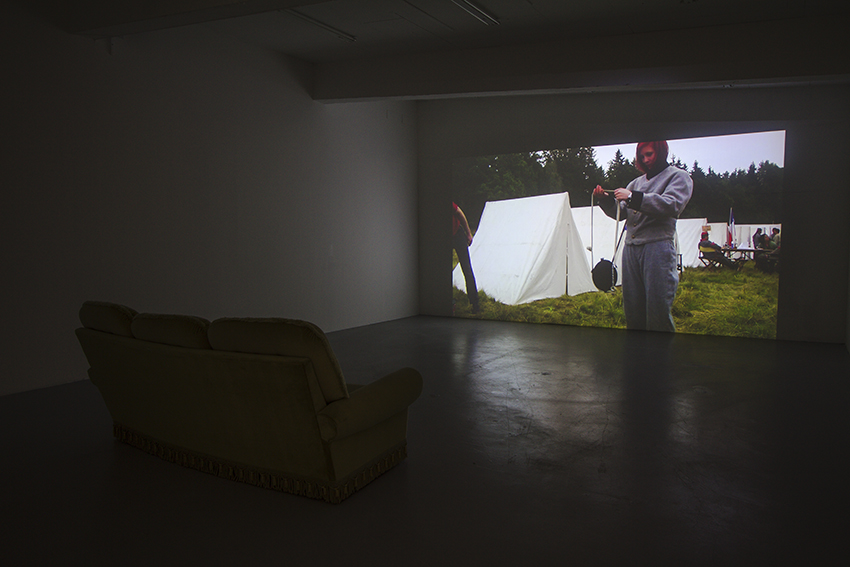 Master degree show
KHM gallery 
2013
Installation shots by Terje Östling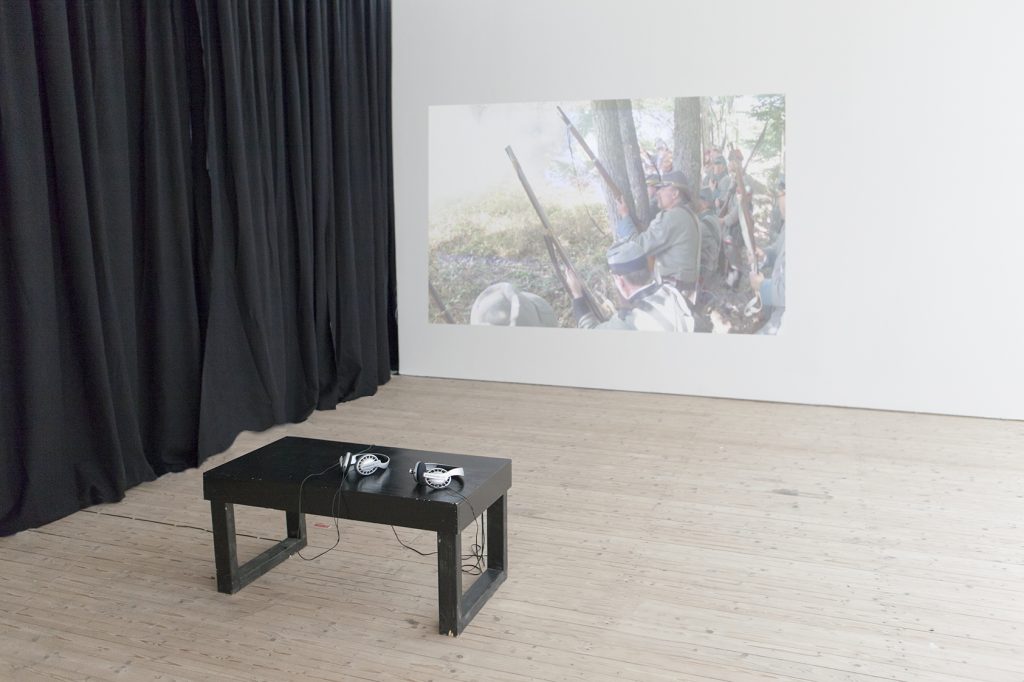 24 spaces at Malmö konsthall 
2013